Policies & Procedures (P&Ps) are challenging to tackle! What do I write? Who needs to be involved? When will I find time? How can I organize it all? But P&Ps are critical for remaining administratively capable with the Department of Education. To help you stop hiding from your P&Ps, Blue Icon Advisors, NASFAA Consulting, shared some of the lessons learned through the P&P projects we tackled for schools this year.
Speakers

Steve McDowell, Associate Vice President for Financial Aid Services & Title IV Compliance, Connecticut State Community Colleges
Steve has more than 15 years of progressively responsible financial aid experience, including 12 years dedicated to Connecticut's Community Colleges.
With responsibility over the financial aid operations at Connecticut's 12 community colleges, Steve provides leadership and direction in the areas of policy analysis and development, legislative and regulatory analysis, program management, and information systems management in order to promote an environment of compliance that supports the mission and enrollment goals of the institution. He is also leading the financial aid-related merger activities that will consolidate Connecticut's community colleges into a single institution in Fall 2023. He has presented locally, regionally, and nationally on topics related to satisfactory academic progress and verification, as well as policy construction and procedural change in the financial aid office.
Steve was CAPFAA's President in 2018-19, and holds current volunteer board and advisory positions with Connecticut agencies related to financial literacy, TRIO, 529 Savings Plans. He is a previous adjunct faculty in the Strategic Enrollment Management Endorsement Program for AACRAO. He received CAPFAA's Henry L. Miller Emerging Leader Award in 2017 and AACRAO's Emerging Leader Award in 2020.
Steve received his bachelor's degree in finance from Bentley University, and his master's of business administration from the University of Hartford. He is also a graduate of AACRAO's Strategic Enrollment Management Endorsement Program.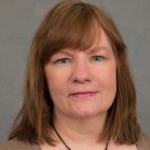 Myrna Perkins, Director of Financial Aid and Chief Accreditation Officer, Barton County Community College
Myrna is director of financial aid at Barton Community College in Great Bend, Kansas. She has worked in financial aid since 1992 and has been a peer reviewer with NASFAA's Standards of Excellence (SOE) Review Program since 2000. Myrna is also chief accreditation officer and accreditation liaison officer at Barton as well as an accreditation peer reviewer with the Higher Learning Commission. Myrna has also been the associate dean of student services overseeing not only financial aid but also admissions and enrollment services. Myrna earned a bachelor's degree in English from Kansas State University and a master's degree in higher education administration with an emphasis in post- secondary education from Fort Hays State University. She has also earned five NASFAA credentials.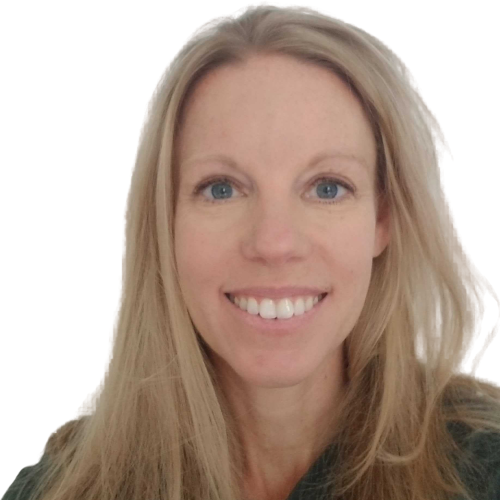 Karen Hanley, Project Specialist, Blue Icon Advisors, NASFAA Consulting
Karen has been in financial aid since 2001 and in that time has worked at a variety of institutions, including Northeastern University, George Mason University, and most recently at Georgetown University, where she was the director of university financial aid compliance. At Georgetown, she wrote the policy and procedures manual for both federal and institutional policies as well as developed and presented training materials for staff members as well as colleagues across campus. She successfully managed all financial aid audits for over five years with no findings. She has earned two NASFAA credentials in Cost of Attendance and Student Eligibility.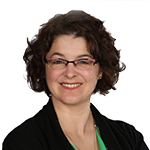 Mandy Sponholtz, Director of Operations, Blue Icon Advisors and NASFAA Standards of Excellence Review Program
In her role as director of operations, Mandy helps determine your needs, matching you with the perfect consultant. She develops policies and procedures for Blue Icons Advisors' service offerings, recruits and evaluates all consultants, and assists consultants with the delivery of high-quality services by providing editorial or compliance reviews of all final reports.
Mandy began her career as many financial aid administrators do: as a student employee at Fort Hays State University, where she earned her bachelor's degree. She then worked as a financial aid counselor and assistant director at the University of Kansas (KU) while earning her master's degree in higher education administration. While at KU, she also served as the secretary and treasurer of the Kansas Association of Student Financial Aid Administrators. From there, Mandy joined USA Funds where she conducted training sessions and provided policy guidance to schools nationwide, assisting them on how to interpret the thousands of Title IV rules and regulations.
Mandy joined NASFAA in 2015 as a policy analyst and later became the program administrator of the Standards of Excellence Review Program where she supported more than 30 peer reviewers across the country and managed the daily operations of the program.
Technical Requirements
Before accessing your webinar, ensure you meet the technical requirements. We highly recommend using Google Chrome as your browser while viewing the webinars. For more information, review NASFAA's Technical Support page. You may contact [email protected] with any questions.
Certificate of Attendance
NASFAA provides a downloadable and printable certificate of attendance to webinar attendees. A certificate is available only to the individual who logs into the webinar console. If your institution holds a Value Plus-Level membership with NASFAA or has purchased NASFAA's webinar package, as long as you have made your payment for the 2020-21 fiscal year, you will be able to register independently for the webinar at no additional cost.
Certified Financial Aid Administrator® Recertification Points
This event is not eligible for Certified Financial Aid Administrator® (CFAA) Recertification Points (RPs).