Successful consulting does not always need to occur face-to-face. Blue Icon Advisors, NASFAA Consulting, and the Standards of Excellence review program offer remote compliance and consulting services to schools as a lower-cost (but not lower-quality) alternative to being on campus. Attend this webinar to learn about remote services and how they can help you achieve your goals.
Speakers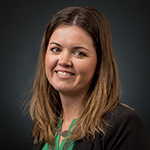 Sarah Everitt, Director of Operations, Gonzaga University
Sarah is the director of operations at Gonzaga University and has worked in financial aid since 2006. She enjoys her financial aid colleagues and is very active in the financial aid community, both in the Washington Financial Aid Association (WFAA) and the Western Association of Student Financial Aid Administrators (WASFAA) in both training and leadership capacities. Her favorite things about working in financial aid are the people and problem solving. She loves the everyday challenges – especially leveraging technology to improve processes and service to students. She's also an avid runner, a huge basketball fan (Go Zags!), and loves travel with her family.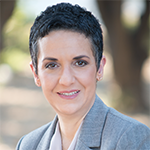 Christina Tangalakis, Associate Dean of Financial Aid, Glendale Community College
Christina began her career in financial aid at Central Washington University before relocating to her hometown of Los Angeles 12 years ago, where she worked at Pepperdine University before transitioning to the University of Southern California. After leaving USC, she detoured into nonprofit scholarship administration at the Hispanic Scholarship Fund. After HSF, she landed her 'dream job' as Associate Dean of Financial Aid at Glendale College. While working in California, she completed doctorate in higher education leadership from California Lutheran University, with research on the college-going identity development of undocumented students. She enjoys her association responsibilities with CASFAA, WASFAA and NASFAA, but her ultimate role as grandma has taken over as all-time favorite.

Erika Ramirez, Director of Student Financial Services, Los Angeles Pacific University
Erika has a bachelor's in Business Administration from Cal Poly, Pomona and a Master's from the University of La Verne. She began my career in financial aid and student accounts at Azusa Pacific University in 2008. I moved to Los Angeles Pacific University, an online institution, in 2018 to start a new student service-focused department called Support Central, which oversaw student accounts, as well as military and veterans benefits. She added the financial aid director role to her job description in 2020. She is excited to serve our students every day and feels a sense of accomplishment whenever watching her students walk over the threshold at graduation.

Sarah Austin, Standards of Excellence (SOE) Program Manager, NASFAA
Sarah began her financial aid career as a student assistant in the financial aid office at Whitworth University while completing her bachelor's in Mathematics. After graduation, she worked at Gonzaga University and then returned to Whitworth as the Assistant Director of Financial Aid. Sarah joined the NASFAA staff in 2018 as the Standards of Excellence (SOE) Program Manager. In her role, she leads a team of over 30 peer reviewers and works with schools having SOE reviews to ensure their reviews run smoothly. Sarah has earned three NASFAA credentials: Professional Judgment, Verification, and Student Eligibility.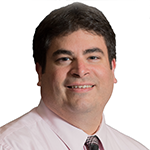 Anthony Erwin, Principal Consultant, Blue Icon Advisors

Tony has more than 20 years of experience in student services and support including financial aid, employment, billing, veteran affairs, immigration, enrollment management, and student affairs. As a Blue Icon consultant, Tony works directly with schools to identify and solve compliance and operational issues.
Prior to joining Blue Icon Advisors, Tony served as the vice president for enrollment management and student affairs at Merrimack College. Prior to Merrimack, Tony served as the associate vice president of enrollment and dean of student financial services at Northeastern University; associate director for student aid and finance at Stonehill College; and assistant director of financial aid at Berklee College of Music. Tony also worked as a school trainer for the U.S. Department of Education for 12 years.
Tony has been an active member of the financial aid community, serving as president of the Eastern Association of Student Financial Aid Administrators and the Massachusetts Association of Student Financial Aid Administrators. He has also participated in a variety of NASFAA committees and served as a regional representative on the NASFAA Board of Directors.
Tony graduated with a Bachelor of Arts in Communication from Stonehill College and will soon complete his Master of Science in Leadership at Northeastern University. Tony has earned all 17 NASFAA professional credentials.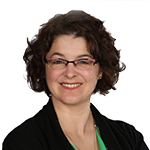 Mandy Sponholtz, Director of Operations, NASFAA Standards of Excellence Review Program and Blue Icon Advisors
In her role as director of operations, Mandy helps determine your needs, matching you with the perfect consultant. She develops policies and procedures for Blue Icons Advisors' service offerings, recruits and evaluates all consultants, and assists consultants with the delivery of high-quality services by providing editorial or compliance reviews of all final reports.
Mandy began her career as many financial aid administrators do: as a student employee at Fort Hays State University, where she earned her bachelor's degree. She then worked as a financial aid counselor and assistant director at the University of Kansas (KU) while earning her master's degree in higher education administration. While at KU, she also served as the secretary and treasurer of the Kansas Association of Student Financial Aid Administrators. From there, Mandy joined USA Funds where she conducted training sessions and provided policy guidance to schools nationwide, assisting them on how to interpret the thousands of Title IV rules and regulations.
Mandy joined NASFAA in 2015 as a policy analyst and later became the program administrator of the Standards of Excellence Review Program where she supported more than 30 peer reviewers across the country and managed the daily operations of the program.
Pricing
This webinar is part of the 2020-21 series. Institutions that hold a Value Plus-Level NASFAA membership, and those that have purchased NASFAA's Webinar Package, must have already made their payment for the 2020-21 fiscal year in order for this webinar to appear as free during the checkout process. You can check your renewal status and add the webinar package option if your paid membership level for 2020-21 does not include it. Once dues are paid in full, the price will immediately adjust for all roster members.
Technical Requirements
Before accessing your webinar, ensure you meet the technical requirements. We highly recommend using Google Chrome as your browser while viewing the webinars. For more information, review NASFAA's Technical Support page. You may contact [email protected] with any questions.
Certificate of Attendance
NASFAA provides a downloadable and printable certificate of attendance to webinar attendees. A certificate is available only to the individual who logs into the webinar console. If your institution holds a Value Plus-Level membership with NASFAA or has purchased NASFAA's webinar package, as long as you have made your payment for the 2020-21 fiscal year, you will be able to register independently for the webinar at no additional cost.
Certified Financial Aid Administrator® Recertification Points
This event is not eligible for Certified Financial Aid Administrator® (CFAA) Recertification Points (RPs).