Cohort Default Rates: The Real Story at Community Colleges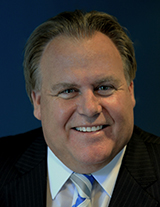 By Michael J. Bennett
When the U.S. Department of Education released the FY 2011 three-year cohort default rates (CDRs) this past September, most financial aid administrators were probably not surprised by their school's rate because it was very similar to the draft three-year CDR they received in February. But if you work at a community college, in a "distressed area," or at a for-profit institution and have a three-year cohort default rate of 18% or higher, receiving your CDR probably made you hold your breath as you awaited the inevitable call from your institution's president asking, "What are you and your staff doing to address this?"
When that call came in, you were probably tempted to suggest limiting borrowing to half the aggregate amount for associates' degree students, prorating loans based on enrollment, limiting borrowing for certain categories of "at-risk students," or even awarding only subsidized loans to freshmen. Then you remembered that current regulations prevent you from doing any of that. So instead, perhaps you said, "We sure could use some additional staff with expertise in this area, like a default prevention manager." Your president may even have told you to schedule a meeting "to discuss." But you knew that by the time you began to take action, your FY 2012 period would have already ended on September 30, 2014, and your FY 2013 period would already be two-thirds completed.
In the meantime, like the rest of us, you probably found yourself raising your eyebrows at media reports full of phrases like these:
$125 billion increase in student loan debt from 2013 to 2014
$1.1 trillion in total outstanding loan debt as of March 2014
Seven out of 10 students graduate with loan debt
$29,400 is now the average student loan indebtedness
Students confused and frustrated by multiple lenders and servicers
Department of Education reaps $42.5 billion in profits from federal student loans in 2013
Most disturbing is what this all means for students. If you are a seasoned financial aid administrator and can remember different times and realistic default prevention financial resources, you may say aloud "I never would have thought things would get to this point!" (Then you check your pension accumulation online to see if retirement is near!)
As we deal with pressure for answers from all directions, let's pause for a minute—particularly on campuses where the three-year CDR is increasing along with excessive debt—and ask ourselves a few questions:
Isn't default prevention a school-wide effort and not the sole responsibility of the financial aid office? Why have college leaders been unable to make this an institutional priority?
Why are key organizations unable to provide a simple and clear data lens for default-risk profiles, along with specific best practices that guide strategies and services to assist high-risk institutions? For example, in the Tampa Bay area we have formed a consortium of colleges to work together, share ideas, and support each other.
As the lender for Federal Direct Stafford and PLUS loans, what is preventing the federal government from using a portion of the loan profits to help students with loan repayment? The assumption that institutions will have funding available to add more staff and resources, or to outsource services, is flawed. I am fortunate and grateful that my institution supported providing an outsourced solution to assist delinquent students and cured over 1,900 accounts in three months, but not every school can afford to do so.
Many institutions are trying new ways to combat default and excessive borrowing. For example, some are attempting to reduce borrowing by not packaging full loan eligibility. Their award notices include an "additional loan amount request form," where students describe their expenses to explain the need for additional loan funds. Other institutions are participating as Experimental Sites, and their experiment requires students to attend a two-hour, in-person financial lesson before they may borrow. Broward College, a low-cost institution participating as an Experimental Site, is rejecting all unsubsidized loans, including Unsubsidized Direct Stafford Loans and private loans, and only offers Subsidized Direct Loans to its students. This change hasn't caused an enrollment decline, according to Broward College Associate Vice President of Student Affairs Robert Robbins.
Senator Tom Harkin (D-IA) and other leaders have also been lobbying for improvements on the national level, and I applaud their efforts. Some of these recommendations include in-person counseling; additional notifications and disclosures; eliminating unnecessary requirements; joint counseling coordinated between the financial aid and academic advising areas; and improved student loan servicing and debt collection practices.
Simply saying, "We're trying!" is not enough to address this critical issue, and we need more than news articles and Facebook and Twitter postings to achieve our goals. As professionals who pride ourselves on our abilities to navigate complex regulations, technology, and campus politics, we must remember our calling of advocacy on behalf of our students, clearly state the urgency of this issue whenever and wherever we can, and work harder for realistic national and campus-wide solutions to prevent excessive borrowing and default.
Michael J. Bennett is associate vice president of financial assistance services for St. Petersburg College in Florida.
***
What measures should we take to address rising borrowing and student loan default rates? Lend your voice to the discussion in the comments section below.
Publication Date: 11/18/2014
---