Brianna's Blog: My First Week as the DME Summer Intern
Hello, NASFAA members!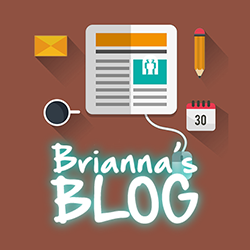 My name is Brianna Hayes, and I am NASFAA's Dallas Martin Endowment (DME) Policy Intern for Summer 2017. I currently am a student at the University of Oregon (UO), and I am excited to join this fantastic team over the summer! Without your generous contributions, I would not be able to have the opportunity to work with NASFAA and gain first-hand experience about financial aid policy at the federal level.
As a second-year student at the UO, I am studying political science and philosophy. After my anticipated graduation in spring 2018 I plan on attending law school to continue to advocate for student success. For the past two years I have been involved in facilitating student leadership programming and educational advancement initiatives in Eugene and Portland, Oregon. Currently, I am the associate leader in the Black Student Task Force (BSTF) and co-director of the Black Student Union. As a function of the previously mentioned positions, I have had the opportunity to represent the BSTF/BSU at the UO Connections Program at the UO and the UO African American Opportunities Program held in Portland, Oregon. These are recruitment programs that allow UO students to connect with local underrepresented students and their families. During these programs, UO students talk about their experiences and the resources that they have utilized to reach success in higher education. In addition to taking the leadership role in organizing, planning, and coordinating these programs, I was also actively engaging and directly working with the prospective students and their families. This work included participation in student information panels, leading information workshops on process/requirements of financial aid and scholarships, and giving in-depth details about scholarship opportunities.
In addition to my outreach work, I have also utilized the past year to serve in a work-study role as a Peer Advisor in the Office of Financial Aid and Scholarships. In this capacity, I directly met with and counseled current UO students and families regarding the financial aid process and available funding options. These experiences have been extremely impactful for me and have influenced and shaped my future career plans. Moreover, they have driven me to be an advocate for underrepresented student populations' importance in accessibility to academic success.
Over the course of my first week, I have jumped right into the upbeat pace in Washington, D.C., and mostly around NASFAA's beautiful new office! My first week has been busy and full of learning experiences. From participating in meetings with NASFAA staff to discussing the potential effects of President Trump's proposed budget cuts, the importance of advocacy continues to present itself. Outside of work, I have been taking the time to explore the wonderful features around town. I have made it to various restaurants, the Washington Monument, and I stumbled upon the White House!
During this summer, I plan on taking the time to build my experience, knowledge, and skills. I am excited to participate in the upcoming events on Capitol Hill and the 2017 NASFAA National Conference. I hope that I can take all that I have learned and apply it in the near-future to help the communities that I am a part of. I am looking forward to keeping you all updated with my exciting summer! Please feel free to comment below or contact me directly at hayesb@nasfaa.org.
Publication Date: 6/16/2017
---