Adapting Federal Student Aid for Twenty-first Century Lives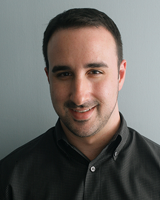 By Marcus Szymanoski
Developments such as open courseware, competency-based programs, and advances in technology are rapidly outpacing the evolution of Uncle Sam's postsecondary education funding mechanism. These forces, among others, will drastically reshape the landscape of education in coming years. With this in mind, and with reauthorization on the horizon, it is time to advance our thinking. The federal student aid programs must be transformed into ones that are fit for the twenty-first century.
In light of how complex and cumbersome the current system has become, I propose approaching reform from a slightly different perspective: Start from scratch. If you have ever had to explain to a student why their EFC isn't really the amount of money the family is expected to contribute, you might appreciate this approach. Consider this hypothetical scenario I believe is likely to play out in the near future.
The year is 2017. Tony recently lost his job at a local bank where he worked for seven years. Tony is 26 years old, married, and has a child and a high school education. Tony needs a job. To get one he must prove to potential employers that he is qualified. In Tony's case, that means earning a college degree.
Although Tony has been unable to complete a college degree, over the years he has earned college credits at a community college and a state university, and has also completed several "open courseware" courses offered online by distant universities. Additionally, because Tony is gifted in math, he has attained a high level of skill in mathematics and accounting through self-study and his tenure at the bank.
Today, nontraditional students—that is, students who are typically older than 24, attend college part-time, or study via distance learning—already make up the majority of college enrollments. And fortunately for Tony, by 2017 many institutions will have evolved to support the growing number of nontraditional learners.
Tony selects an institution that works with him to leverage his academic, professional, and self-study endeavors to design an education plan to fill the remaining gaps necessary to earn a college degree. After evaluating Tony's portfolio, the school creates an education plan that consists of three standardized tests, eight traditional courses (five at an online university and three others at his community college), four open-courseware courses, and three self-study portfolios wherein he will demonstrate competency in three subject areas.
Tony's goal is to complete his degree in the shortest possible timeframe so he can quickly reenter the workforce. He begins executing his plan with concurrent enrollment in courses at his community college and the online university, while simultaneously working with his academic advisor to begin crafting the first of the three self-study portfolios.
Tony is ready to hit the ground running, but in order for him to use federal student aid to help finance his education plan, our approach to federal student aid will need to evolve.
While we certainly can't predict the future of postsecondary education, policymakers would be wise to ensure the federal student aid system is flexible enough to support future innovations from institutions like Tony's. Twenty-first century federal student aid should encourage these innovations, enable greater mobility (in modality as well as geography), and ensure the taxpayers' investment is administered as efficiently as possible. Federal student aid should also become much easier for students and their families to navigate and understand.
How can we make the process more flexible to accommodate the growing number of nontraditional students? What follows are a few of my ideas for reinventing federal student aid to address some of the current trends reshaping postsecondary education. I hope these will inspire you to share your own ideas and predictions as well.
Increase Flexibility. Imagine a federal student aid system where a student's education funding is independent of a specific institution, calendar, or modality. Based on several variables, a student would be eligible for a bundle of funding (grants, loans, work-study, etc.), and would be free to use that funding to pay for services at any number of institutions, in a variety of modalities, and over any timeframe. This type of flexibility would enable students to leverage the developing innovations in postsecondary education that will be necessary to increase the percentage of Americans with a college education at lower cost.
Streamline and Simplify. Simplification of the federal student aid programs and streamlining of the processes (both for students and administration) should be another top priority. There has been much talk of simplification in recent years, yet we seem to be moving in the opposite direction. I suggest consolidating the federal grant programs into one: the Federal Pell Grant. I propose the same for federal student loans. One loan, one interest rate, and a few repayment options are sufficient. We should also eliminate loan subsidy and instead calibrate interest rates and grants to attain desired assistance levels for financially needy students. The application process should also be streamlined. According to a 2012 Stanford University study, the financial aid application process as currently structured discourages college enrollment. The process should be made simpler and shorter so that it presents opportunities rather than obstacles to college enrollment.
Limit Borrowing to Certain Expenses. Another issue to address is rising student loan debt. As part of that effort, we should consider only allowing federal student loan funds to be used to pay for direct educational expenses. This would require modernizing the concept of Cost of Attendance and providing institutions with the necessary flexibility to mitigate borrowing.
Apply Student-level Metrics. Another important area, and one that has received the lion's share of recent discussion, is accountability. In a slow economy, many are focused on ensuring limited funds are put to good use. But accountability should be expected not only of institutions, but also of students. Student-level metrics will become a necessity if we are to transcend the limitations imposed by institution and time-based financial aid calculation. Take graduation rate, for example, which is widely publicized to students via the Student Aid Report. The National Center for Education Statistics defines graduation rate as "the number of students entering the institution as full-time, first-time, degree/certificate-seeking undergraduate students in a particular year (cohort), by race/ethnicity and gender; the number completing their program within 150 percent of normal time to completion." Certainly these are admirable goals, but how should we fund and assess hybrid education plans like Tony's? Are these not desirable outcomes? In my opinion, if someone takes one class at a time, but passes them all and eventually graduates, that is a positive outcome and should be treated as such. It could be measured as completions/attempts across all institutions and modalities. Looking solely at full-time enrollment for the graduation rate calculation is just one example of short-sighted metrics that produce unintended consequences, and often run counter to many institutions' missions.
If we are determined to increase the percentage of individuals in America who earn a postsecondary education—at lower cost—policymakers must take great care to avoid funding and regulatory schemes that might stifle innovation and restrict student choice and mobility. Fortunately, as I write this, 16 groups, including NASFAA, are working to produce white papers in an effort funded by the Bill and Melinda Gates Foundation tackling this very topic. These are critically important efforts that will present, with a collective voice, innovative ideas drawn from the field and other experts. But it is important that policymakers hear directly from individual financial aid professionals in the field as well. Next to students, financial aid administrators have perhaps the most intimate perspective on how federal student aid affects students and their outcomes. I encourage you and other leaders at your institution to communicate with your representatives in Congress and policymakers. I also encourage you to continue this discussion by voicing your opinion in forums like Student Aid Perspectives, via social media, at association meetings, and on your campuses. In a time ripe for change in postsecondary education, it is time to advance our thinking to the next level.
What are your thoughts on the ideas expressed here? Please add your comments below.
Marcus Szymanoski is the manager of training and communications for regulatory affairs at DeVry Inc. He has worked in postsecondary education for nearly 10 years, specializing in student financing, regulatory compliance, training, and communications.
Publication Date: 1/22/2013
---