2020 Year in Review: Our Featured MVPs
NASFAA's Most Valuable Professional (MVP) is a series that features a brief Q&A with notable NASFAA members — with questions ranging from what they wish they knew their first year working in financial aid to how they relax in their free time. Look back at our 10 MVPs from 2020 and send your suggestions for future MVPs for the upcoming year to our news inbox, along with a short note about why you're nominating them.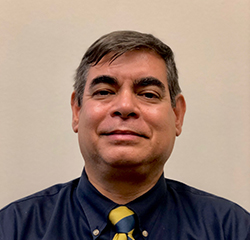 MVP Francisco Valines
Francisco is the director of financial aid at Florida International University. He's also worked in the financial aid offices at large public universities such as Texas Tech University, Washington State University, the University of Tennessee, Knoxville, and the University of Maryland, College Park. Francisco has served on numerous NASFAA committees and task forces such as the Carnival of Learning Committee, Need Analysis Committee, and Access and Diversity Committee, and previously chaired the Technology Initiatives Committee. Fun fact: Francisco is a big fan of The Monkees.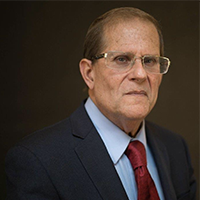 MVP Howard Leslie
Howard is the vice president of financial aid at Berkeley College overseeing 10 campuses, where he has worked for almost 11 years. Throughout his career, Howard has assisted NASFAA with its advocacy efforts and has presented at multiple NASFAA conferences. Fun fact: Howard used to start his days at 3:30am to get in his daily six mile runs before work.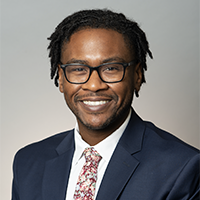 MVP Christopher Pollard
Christopher is the assistant director of financial aid at the George Washington University (GWU) Law School. He has served on the Local Arrangements Task Force for the 2016 NASFAA National Conference, and was part of the inaugural class of NASFAA's Diversity Leadership Program (DLP) — which led him to join the DE-DC-MD Association of Financial Aid Administrators executive board as the federal relations chair. Fun fact: Christopher has visited the birthplace of Mozart, the Vienna Opera House, and seen where "The Sound of Music" was filmed.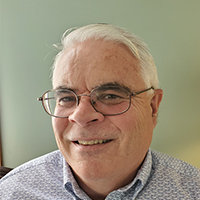 MVP William R. Burke
William is the director of financial aid at the University of Scranton. He has served on several NASFAA committees, including the National Awards Committee and Need Analysis Committee. Additionally, William participated in a focus group for NASFAA's research on the Federal Work-Study program and has moderated several panels at NASFAA national conferences over the years. Fun fact: taking a cross-country train trip is on William's bucket list.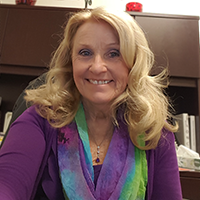 MVP Jennifer Cobb
Jennifer is the associate director for student financial planning at Stetson University College of Law, a private university in DeLand, Florida. She has volunteered at NASFAA's national conference several times and previously held the position of graduate and professional chair for the Florida Association of Student Financial Aid Administrators (FASFAA) when she was the director of financial aid at the University of South Florida. Fun fact: Before embarking on a career in financial aid, Jennifer was a work-study student in her school's financial aid office.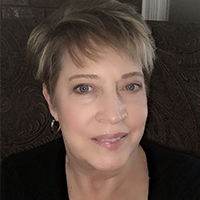 MVP Cheryl Lyons
Cheryl is the director of financial aid at the University of Central Arkansas (UCA) and has been very involved with NASFAA throughout her career, serving on the NASFAA Board of Directors from 2003 to 2005, as well as a number of committees and working groups, such as the Compliance Engine User Working Group and the Certified Financial Aid Administrator® Program Implementation Working Group. Fun fact: In 2007, Cheryl received one of NASFAA's Regional Leadership Awards.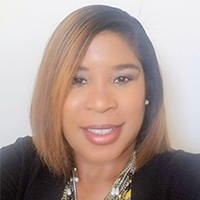 MVP Alicia Keaton
Alicia currently serves as the director of financial aid at the University of Central Florida and has held various roles in financial aid for more than 25 years. She has been involved with NASFAA in several different capacities, serving as the NASFAA Local Arrangements Task Force Chair in 2019 when the national conference was held in Orlando, and more recently as a part of the 2020 NASFAA Awards Committee, Conference Program Committee, and Diversity Leadership Committee. Fun fact: Alicia started in education as a substitute teacher in the Detroit Public Schools system shortly after graduating from college.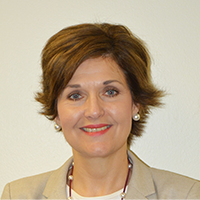 MVP Delisa Falks
Delisa is the assistant vice president for scholarships & financial aid at Texas A&M University and has been very active with her state financial aid association for many years and currently serves as the past president. Fun fact: Delisa's husband, daughter, and one of her brothers, are former students of Texas A&M.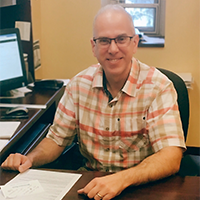 MVP John Falleroni
John is a senior associate director of financial aid at Duquesne University. He has been active with the Pennsylvania Association of Student Financial Aid Administrators (PASFAA), serving as vice president and chair of the Government Relations Committee. John has also volunteered in NASFAA's Advocacy Network, Rapid Response Network, and State Advocacy Task Force. Fun fact: John started his career at the Internal Revenue Service (IRS).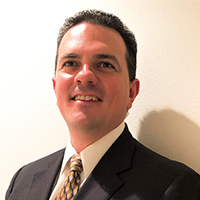 MVP Wayne Kruger
Wayne is the executive director of financial assistance operations at St. Petersburg College. Having worked in financial aid for 20 years, Wayne has a long history of participation and volunteer work with NASFAA as a member of the Standards of Excellence Review Team and as a member of several task forces and committees over the years. Fun fact: Wayne was a first-generation college student.
If you know a financial aid colleague with something interesting to say, send their names and a short note about why you're nominating them to news@nasfaa.org.
Publication Date: 12/16/2020
---