Filing the FAFSA Matters, but So Does Filing On Time

By Heather Novak and Lyle McKinney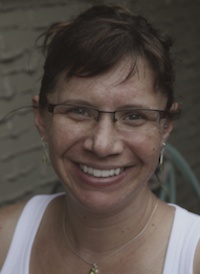 The Free Application for Federal Student Aid (FAFSA)—a major gateway to receiving financial aid—has long been criticized for its complexity. The pervasive problem of students missing out on financial assistance, due either to failure to file a FAFSA or filing late, is a critical issue for the financial aid community. Considerable efforts are being made to increase financial aid access for first-generation and lower-income students, such as the Bill & Melinda Gates Foundation's Reimagining Aid Design and Delivery (RADD) project, College Goal Sunday, and the FAFSA H&R Block Experiment. However, the continued trend of large numbers of eligible students either failing to apply for financial aid or filing late suggests that we can and should do more. It would be unjust to students, and unwise as a nation, to carry on with business as usual when we know the current financial aid application process remains a barrier to higher education for many students.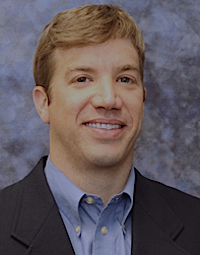 Recently, we conducted three studies to explore FAFSA use and college enrollment to examine the nature and extent of this problem. Our initial study showed a strong positive association between filing a FAFSA and within-year persistence, especially for low-income students who would qualify for the Federal Pell Grant. We then studied community college students, who are less likely to file a FAFSA than students at four-year schools. We found that community college students—especially those attending part-time—were less likely to persist if they did not file a FAFSA.
Our third study, published in July 2014, used a nationally representative dataset to explore which students are at greatest risk for not filing a FAFSA. This study also examined how late FAFSA filing impacts the total amount of grant aid students receive, especially state and institutional grants. The results showed several of the factors that traditionally place a student at risk of non-success in college—delaying enrollment after high school, attending part-time, not declaring an academic major, and exhibiting lower pre-college academic performance—are also strong predictors of not filing a FAFSA or filing late. Simply put, students miss out on grant aid when they file their FAFSA late. Students do not just need to file a FAFSA, they need to do it as early as possible.
Unfortunately, the student populations at the greatest risk for leaving grant aid on the table are often the most difficult to reach. For instance, the high rate of non-filing and late FAFSA filing among students who delay enrollment presents a perplexing challenge. These students are disconnected from the high school context where they could receive help filing a FAFSA, and often they do not communicate with the postsecondary institution where they enroll until late in the registration process.
Part-time enrollment also presents challenges. Many part-time and working students use a "pay as you go" strategy to finance college, and only realize at mid-semester that they need financial assistance to remain enrolled. Working extra hours to pay for college expenses that financial aid may have covered can become a barrier to persistence. Part-time students need greater awareness of their eligibility for grant aid and the benefits of applying early for financial aid.
Our studies suggest that increasing the rates of FAFSA filing should be a key aspect of efforts to increase persistence and completion rates. Applying for financial aid is important for students to maintain enrollment, and is particularly vital for lower-income and community college students. Part-time and delayed-enrollment populations need special attention to ensure that they have access to the financial assistance they need to complete their programs.
Financial aid administrators are well-positioned to identify solutions to these challenges and advocate for improvements in the financial aid application process. Filing a FAFSA is free and receiving financial aid can help some high school students realize that college is financially possible for them. Are there viable ways to help ensure that all high school students, including those who haven't yet decided whether they will pursue college, file their FAFSA before priority application deadlines? Aid application deadlines often vary across federal, state, and institutional contexts, increasing confusion among students and their families. Can FAFSA priority deadlines be better streamlined? These are important questions to ask ourselves—at the federal, state, and institutional levels—to find workable solutions to ensuring that finances are not a barrier to college access and success.
Dr. Heather Novak is a Statistical Analyst in the Office of Institutional Research and previously worked as a Research Analyst in Student Financial Services at Colorado State University. Dr. Lyle McKinney is an Assistant Professor of Higher Education and Faculty-in-Residence at the University of Houston.
******
What do you think? Would more consistent priority application deadlines be a viable solution? Beyond the institutional level, what changes could be made within the application process to improve FAFSA completion? Should we employ different strategies for community college and part-time students? How should we counsel late filers? Please join the discussion below.
Publication Date: 9/29/2014
---