MVP Lori Vedder

MVP: Most Valuable Professional is an occasional series that features a brief Q&A with a different NASFAA member. Do you know a financial aid colleague with something interesting to say? Send the names of potential future MVPs and a short note about why you're nominating them to news@nasfaa.org. 
Lori Vedder
Financial Aid Director
University of Michigan- Flint
(Flint, Michigan)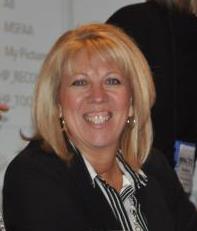 Meet Lori Vedder, director of financial aid at the University of Michigan- Flint. Vedder started her 27-year career in financial aid as a temporary employee working on the Pell Grant program at UM-Flint, eventually working her way up to director. Vedder has also served on NASFAA's Board of Directors, currently serving as the association's treasurer. "This work has become my passion and drives me to do all I can to make it better in every respect," Vedder said.
What's on your desk right now? 
A-133 Audit, upcoming financial aid presentations, and plans to create a financial aid student advisory group.
What was the best thing that happened to you this past week? 
I had the privilege to present to an awesome new and upcoming group of financial leaders in Michigan, was informed I am being recognized by my alma matter as a distinguished alumni, and was asked to serve on an advisory board and NASFAA Committee. It was a pretty great week!
If you could have 3 wishes granted, what would they be?  
That Congress and the U.S. Department of Education someday really understand what administrative burden they have unintentionally put on our profession.
That someday college becomes grades 13 and 14 and university is for those that want/need a four-year degree or beyond.
That those who have experienced Foster Care receive benefits and funding to finish college until age 26 like the health care rules now. 
If you won $1 million, what would you spend it on?  
I would spend it on getting my last one through college and on two retirement homes adorned with beautiful floral gardens. Round it out with endowing a scholarship and taking all of the family on a wonderful trip. Anything left, save it for retirement.
What book/movie have you read/seen recently that you would recommend and why?  
I typically read mystery stories and enjoy funny and uplifting movies. After a day spent reading emails, regulations, and anything else work related I don't look to read for information much anymore. However, I can associate that in the life of a financial aid professional there is some mystery and we have to find the humor in things quite often!
What sound or noise do you love?  
Gentle rain falling on the roof, especially in northern Michigan!
What sound or noise do you hate?  
Whining and cantankerous sounding people!
What NASFAA service/product is most helpful to you? 
Personally Today's News, AskRegs, and Student Aid Index. Just LOVE having that tool on my phone and at my fingertips.
Biggest financial aid change I've seen in my career:  
How nearly every rule and regulation created, every program taken away or underfunded, every burden put on schools seems to boil down to money and the budget. It is no longer about educating our citizenry and providing real tangible access for students.   
My favorite thing about my job is:  
When I or my staff can successfully help a student through that rough patch, advocacy and helping to make a difference on a larger scale, as well as time spent with my colleagues. They help motivate me!  
Want to say hello to Lori or reply to something she said? Please leave your remarks in the comments section, below! You can also take a look back at our past MVPs to read any you missed the first time around.
 
Publication Date: 6/25/2015
---