NASFAA Members Advocate for Campus-Based Aid, Program Funding Levels on the Hill
By Allie Bidwell, Communications Staff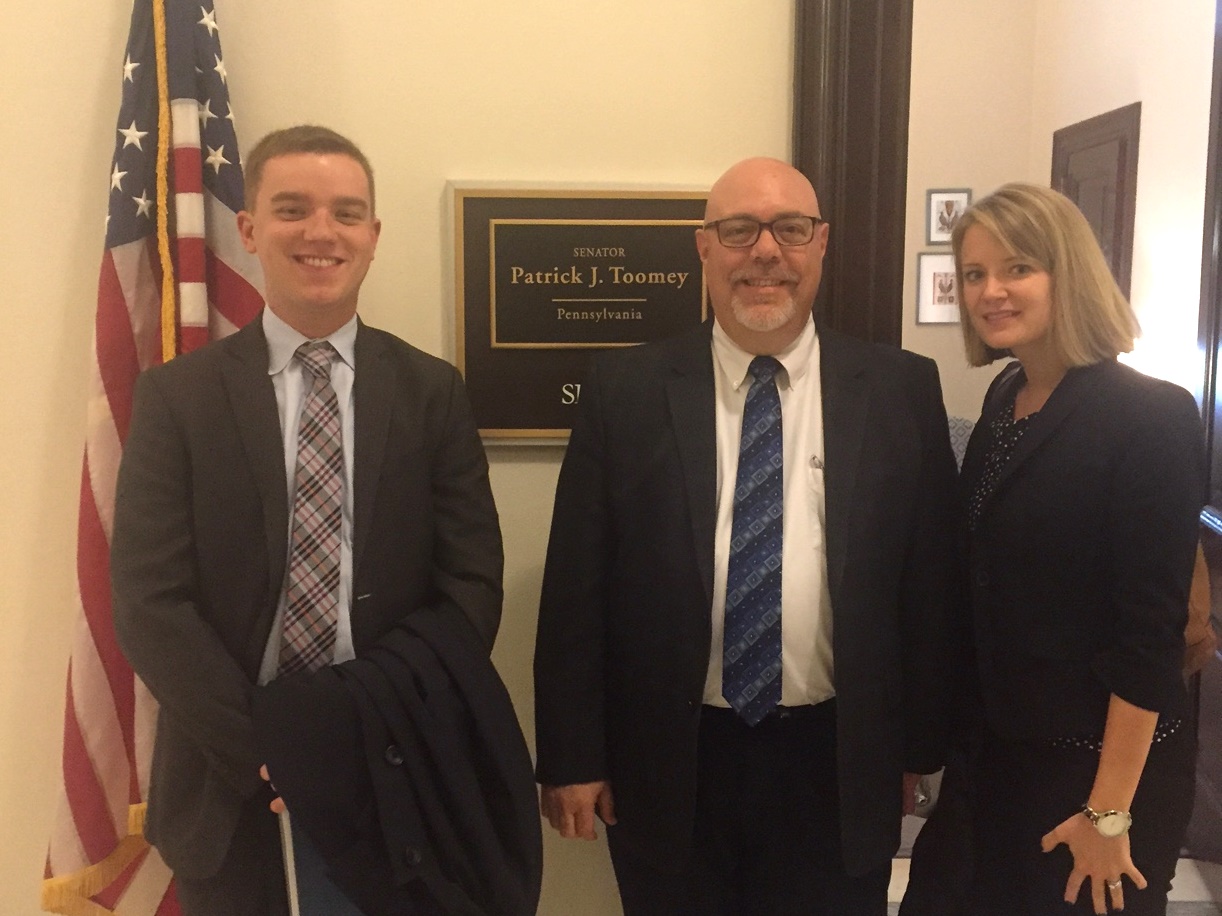 Joseph Alaimo, director of financial aid at LaSalle University, joined NASFAA staff on Friday to meet with congressional staffers on Capitol Hill to advocate for campus-based aid programs, and federal funding levels.
Alaimo and NASFAA policy and federal relations staff met with legislative staffers in the offices of three lawmakers: Sen. Patrick Toomey (R-PA), Rep. Chaka Fattah (D-PA); and Rep. Mike Kelly (R-PA). Alaimo discussed with staffers a desire to keep the funding for certain campus-based aid programs – including the Federal Work-Study Program, the Federal Supplemental Educational Opportunity Grant program, and Pell Grant Program – at least level during the federal budgeting process.
Maintaining funding for these campus-based aid programs, Alaimo said, is particularly crucial with the expiration of the Perkins Loan Program. Many students at LaSalle, he said, are eligible for and receiving Perkins loans this academic year, but may be left with a funding gap for the remainder of their college years. That gap often times can even make the difference between a student attending college or not, or transferring to a different institution. And the bigger the funding gap, Alaimo said, the more money a student might need to take out in loans.
"Schools are going to try to find that money, but with their budgets as tight as they are, that could be a challenge," he said. "It's tough for those students to try to recover from that if we can't come up with institutional funds."
Alaimo also noted to staffers that with the move to the use of prior-prior year income data on the FAFSA application, there will likely be a significant mismatch between the time when institutions want to send out award letters and the approval of the next year's Pell Grant funding by Congress, potentially causing uncertainty for both schools and students.
Publication Date: 11/23/2015
---