Janette's Journal: My First Week on the Job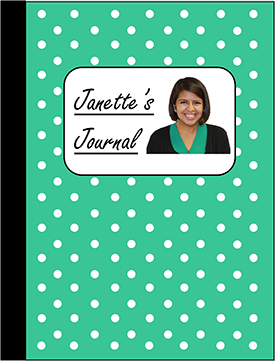 Hi, NASFAA Members!
My name is Janette Martinez, and I'm the Dallas Martin Endowment (DME) Policy Intern for Summer 2016! I am incredibly excited about the opportunity to learn more about federal financial aid policy while also getting the chance to put into action the skills I've learned in my graduate school classes. I'm glad to know the answer to the famous "Am I ever going to use this in real life?" question is "Yes!" I am grateful that I have this learning opportunity thanks to your contributions to the DME.
Before I tell you about my first week, I'll tell you a little bit about myself! I received my B.A. from the University of Texas at Austin (Hook 'Em!) where I majored in government. I am currently wrapping up my first year in a masters of public administration program at George Washington University, so my evenings are mostly spent either in class, doing homework, or waiting for the Metro.
My interest in education policy and financial aid has stemmed from various personal experiences. This is best described by the following line from "Hamilton," the hit Broadway musical about the life of American founding father Alexander Hamilton: "Get your education, don't forget from whence you came." In the years between my undergraduate and graduate studies, I lived in Houston where I taught English-Language Arts to sixth graders for three years. I loved where I taught because most of my students were like me: students of color from low-income backgrounds who would be the first in their families to go to college. I was able to attend UT thanks to various forms of financial aid (from Pell Grants to Perkins Loans and everything in between). I chose to pursue policy work because I want to make sure that when the first group of the students I used to teach goes to college in 2019, they, and all students, have access to financial aid like I did.
My first week at NASFAA was a busy one! I attended a panel at New America about their latest paper, "More Than Tuition." I also had the chance to attend the Committee on Education Funding's Presidential Candidates Forum, where representatives from all the remaining campaigns were invited. It was great to hear Clinton's and Sanders' representatives share their ideas for education, followed by a bit more debate from a panel of people from various think tanks. I can't wait to attend more events throughout the summer so I can continue to learn about issues (and solutions!) in higher education.
I look forward to sharing my summer experiences with everyone! If you want to contact me directly with any questions or comments, you may email me at martinezj@nasfaa.org or leave comments in the comment section below. Thank you again for the opportunity!
Janette
----
Keep an eye on Today's News each Friday this summer for more blog posts from Janette.
Publication Date: 6/3/2016
---