Janette's Journal: Going Uphill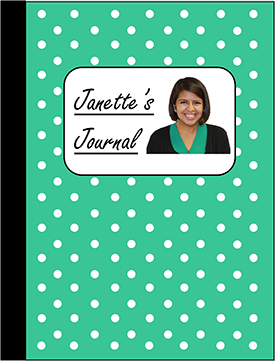 First, I want to thank you for your kind words on my first blog post. I enjoyed writing it, and I'm looking forward to writing more.
On Tuesday morning, I went to the Senate to attend my first ever hearing. The Senate Labor, Health and Human Services, Education, and Related Agencies ("Labor-H") Subcommittee held a quick hearing on their appropriations bill, which included a restoration of year-round Pell. Unfortunately, it was THE place to be in DC on Tuesday morning, and I was unable to get a seat inside. I listened to the webcast from outside with about another 40 people who had the same luck. Although I would have preferred to be in the room where it happened, it was still pretty cool to see many Senators walk by. Also, I'm sure my public budgeting professor will be glad I'm engaging in the budget process beyond the readings he's given us.
Besides the appropriations hearing today, most of my work in the past week has been helping our team prepare for our "super week" of NASFAA events at the end of the month. We'll have our annual National Profile of Student Aid release event and an event the day before releasing NASFAA's Federal Work-Study research. I'm thankful that Charlotte Etier, senior research analyst and grants manager (and former DME Intern!), has allowed me to get really involved on the Federal Work-Study report release preparation. I never fully realized how much work goes into releasing a report (many edits!), but I'm glad I now have an idea of the process.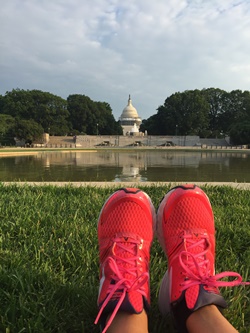 I'll have many more updates to share next week given all the events I have on my calendar. This upcoming week can best be summarized with this week's "Hamilton" lyric: "There's a million things I haven't done, but just you wait." I'll have the opportunity to attend my first Committee on Education Funding (CEF) meeting this Friday, which past DME interns all really enjoyed. I'm excited about the CEF meeting because it'll give me a chance to keep up with K-12 issues as well. There is always a lot happening in the higher education world, but I try my best to keep up with K-12 issues given my time as a teacher. The CEF meetings will cover both worlds!
On a personal note, I took a break from studying last week to celebrate Global Running Day! To commemorate my first one in DC, I decided to take the scenic route by my apartment, pictured here. One of my simultaneously favorite and least favorite things to do is to run up Capitol Hill. It's not an easy task, but the views from the top are beautiful! When I first started running that hill, I would try to run it as quickly as possible, but I would end up feeling miserable at the end. I learned that with training and pacing, running uphill (while still difficult) can be very manageable. Even though I'm already in the third week of my internship, I know I'm still on the uphill. However, with my training (experiences from past internships) and pacing (time management), I will make it to the top of this hill, and I'm excited for the journey.
Janette
----
Read Janette's first blog post if you missed it and keep an eye on Today's News each Friday this summer for more blog posts from Janette.
Publication Date: 6/10/2016
---