Janette's Journal: Summer Bill Bonanza Begins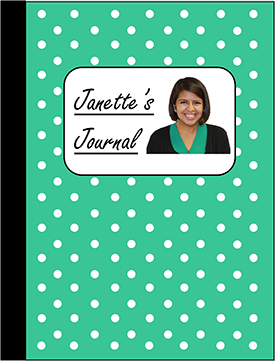 I wanted to start off this week by saying that my thoughts are with those impacted by the tragedy in Orlando that occurred over the weekend. I decided this quote from the creator of "Hamilton," Lin-Manuel Miranda, best summarizes the many things currently going through my head: "Love cannot be killed or swept aside."
I feel like I say this every week, but this past week has been incredibly busy! My time in the office has been spent on more federal policy work this past week as Congress has started their summer bill bonanza. I like to think I know federal policy pretty well, but I've never been this in the weeds before! I'm glad I have the opportunity to really build my expertise around financial aid federal policy.
Speaking of federal policy, I attended last week's full Senate Appropriations Committee markup of the Labor-H bill with NASFAA Federal Relations Associate Stephen Payne. This year's Labor-H appropriations bill is the first bipartisan one in seven years, so the mark up session wasn't very contentious. Nevertheless, I was still slightly starstruck seeing the Senators in action. I also attended my first Committee for Education Funding (CEF) meeting, where the main point of discussion was this bill. The House is supposed to introduce their bill soon, so I can't wait to see what they put forward!
I attended an event at the Brookings Institution earlier this week titled "Bringing Education Disparities to the Forefront of Political Debate." I assumed the discussion would cover higher education topics, but the discussion focused on disparities in K-12 education. However, the panelists were all incredibly engaging, and I ended up taking four pages of notes during a relatively short event! The panel was filled with both policy experts and practitioners, so the discussion was especially rich because there were some concrete actions supporting the big ideas. It was a great reminder of why I decided to work in education, and (for this week's Hamilton quote) "honestly, that's why public service seems to be calling me." Finally, I attended an event on Monday from the Education Policy Initiative about restructuring student loans. Scholars from the UK, Germany, Sweden, and Australia all presented how their country's student loan system works. After their presentations, a panel of domestic policy experts debated if the models in place in other countries would work in the US. (The answer was basically "maybe.") I learned a lot from this panel!
Although I'm in the busiest part of the summer for my graduate program, I still took the time to have some fun this weekend. I left the city for a few hours to see the queen herself, Beyoncé, in Baltimore. I also went on a tour of sites related to "Hamilton." It was also a great way to learn some DC history. The tour guides did a great job, especially considering that Alexander Hamilton never actually stepped foot in DC, even though he's responsible for DC being the capital!
Finally, I spent Tuesday morning doing the most local thing possible: voting! As the very last primary, DC had to wait a long time, but I'm glad the day finally arrived. I completed my civic duty (and kept my perfect voting record intact)!

Janette
----
If you missed Janette's first two blog posts, check them out now and keep an eye on Today's News each Friday this summer for more blog posts from Janette.
Publication Date: 6/17/2016
---