Janette's Journal: From Ideas to Action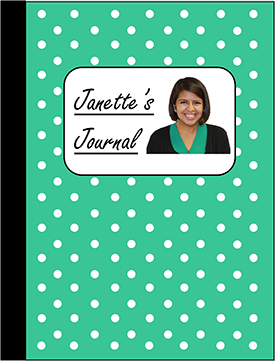 When you think of summer, you usually think of leisurely days spent next to a pool, right? Well, that is not the case here in Washington, DC, especially in the NASFAA office. Things are only getting busier, but I am enjoying every minute of it.
I attended the House Committee on Education and Workforce hearing on Wednesday morning. The committee introduced five bills! All the bills were bipartisan, so much like the Senate hearings a couple weeks ago, this hearing wasn't too action-packed. Nevertheless, the bills included some proposals that NASFAA supports. I'm so glad that I've had the chance to work with an organization that works so tirelessly to ensure its ideas are heard. Before NASFAA, my experience with the legislative process could pretty much be summarized by this week's "Hamilton" lyric: "No one really knows how the game is played; The art of the trade; How the sausage gets made; We just assume that it happens; No one else was in the room where it happens."
Last week, however, I did get to be in the room where it happens! I went on my first Advocacy Pipeline last week with Shannon Venezia from Washington State Community College in Ohio and Meredith Schor from George Washington University's Medical School, along with Federal Relations Associate Stephen Payne and Reporter Allie Bidwell. I enjoyed watching our members speak with legislative staff about why certain issues matter to them and their students. These issues included statutory changes so Pell Grant charts can be released earlier, eliminating loan origination fees, and ensuring the Pell surplus stays within the Pell program. Everything was incredibly well received and the staff members who didn't know much about these issues were so engaged by what our members were saying. It was pretty exciting to watch!
Earlier that same day, I attended an event hosted by the Lumina Foundation, "Race Gaps in Higher Education: What Do the Data Say?" I loved this event for two reasons. First, conversations around equity are my favorite, and it was great to hear an honest discussion about what the race gaps are in higher education. The panel provided a solid background of the problem before providing ideas on how to close those gaps. I took a lot of notes during the event, but the idea I walked away with is that to close racial gaps in education, purposeful and intentional action has be taken. There is no one-size-fits-all solution. Second, I interned with the Lumina Foundation last semester, and I remember when my supervisor came up with the idea for this event! It was awesome to see his idea fully realized as an incredibly successful event.
Speaking of successful events, next week is what we've dubbed NASFAA's "super-week"! We're hosting an event to release the final piece of NASFAA's research on the Federal Work-Study Program, and we'll have our annual National Student Aid Profile event. It will be a busy week!
My classes for the summer are almost over – which is exciting – but that also means it's time for finals. The weather this weekend was beautiful, but I spent most of my Saturday working with some excel spreadsheets. Thankfully, I really like working with Excel, so I enjoyed my budgeting assignment more than I thought I would. I did make some time to attend the Texas State Society Picnic this weekend, where I got to enjoy all the brisket, kolaches, Blue Bell ice cream, Shiner, pecan pie, and country music that I wanted! It was a great way to start what's turned out to be a very busy week!
Janette
----
If you missed Janette's first few blog posts, check them out now and keep an eye on Today's News each Friday this summer for more blog posts from Janette.
Publication Date: 6/24/2016
---