Janette's Journal: NASFAA Super-Week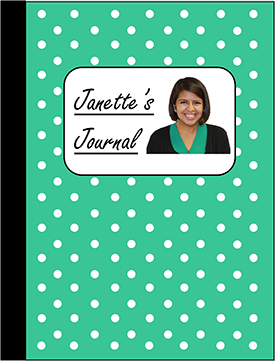 It's NASFAA "super-week." I remember learning about the multiple events that would happen this week during my first week at NASFAA and thinking that a month and a half was really far away. On Tuesday, we held an event for the public release of NASFAA's Research on Federal Work-Study. After reading through all the reports multiple times and helping out with the planning of the event, it was great to watch it take place so smoothly. There was a lot of information to cover, but the presenters kept it engaging. I loved watching from the corner and seeing the attendees writing down so many notes.
The early part of this week was spent preparing for Wednesday's State of Student Aid event where we will release the 2016 National Student Aid Profile. At the time I'm writing this, the event hasn't taken place yet, but I'll have many more details for y'all next week. At this year's event, we will present some information on student aid programs like NASFAA does every year, but we're also adding a panel this year. The panelists will speak on the current state of student financial aid through a series of topical questions and rapid fire questions. Preparing for two events at once has been a less hectic than I thought it would be. It's probably feels that way to me because I work better under pressure (which is why I procrastinate on all my school work, whoops).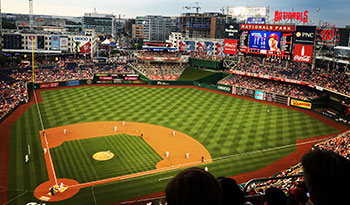 On Monday, the policy team went out to the Nationals game! I really love going to baseball games, so I was glad I finally had the chance to attend one here in DC. Thankfully, my streak of going to baseball games where the team I'm rooting for loses was finally broken. The Nats had a great third inning and scored five runs to take the lead and didn't stop scoring after that!
Last, but not least, I finished my summer class! I submitted my budgeting final last night, and I felt so relieved. I did give myself a sneak preview last weekend of the free time to come when an old friend visited DC. In "Hamilton," Angelica Schulyer tells Alexander Hamilton, "I know you're very busy, I know your work's important, but I'm crossing the ocean and I just can't wait." My friend said something similar, and unlike A. Ham, I did take take a break to spend some time catching up with my friend by the pool. I can't wait to spend more time reading this summer. If anyone has any recommendations for fiction books (I usually read non-fiction, so I'm trying to branch out) or great TV shows for binge watching (I prefer comedies but can be persuaded to watch to a good drama), please send them my way! For the holiday weekend, I'm going up to New York City, so while I'm soliciting recommendations, if anyone has great restaurant recommendations, please send them my way!
I can't believe it's already almost time for the conference. I'm looking forward to meeting y'all in about a week. I've looked at the conference schedule multiple times, and it looks like there are some great sessions happening!
Janette
----
If you missed Janette's previous blog posts, check them out now and keep an eye on Today's News each Friday this summer for more blog posts from Janette.
Publication Date: 7/1/2016
---