Janette's Journal: It's All Coming Together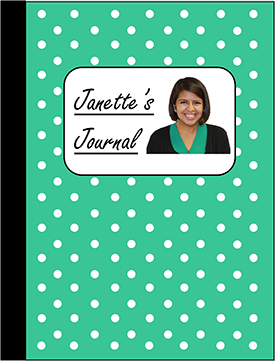 I hope everyone had a great Fourth of July weekend and rested up before next week's National Conference! I am incredibly excited to meet y'all and for y'all to see what NASFAA has prepared. The staff has been working very hard on preparing everything for what's sure to be a great conference! I can only summarize their hard work with this week's "Hamilton" lyric: "How to account for his rise to the top? Maaaan, the man is non-stop!" I just finished putting together my own schedule which was a little difficult because there are so many great sessions I want to attend. It's hard to choose just one in each time slot. I've also been helping the policy team with presentations and surveys for the conference. There's been a lot to prepare, but it's finally coming all together.
Last week, NASFAA released the 2016 National Student Aid Profile at the State of Student Aid event. At the annual release event, the NASFAA policy team provides an overview of federal student aid programs. This year, we also added a panel of student aid experts to discuss the state of student aid following our overview. Moderated by NASFAA President Justin Draeger, the panel featured Brad Barnett from James Madison University, Amy Laitinen from New America, Kim Cook from the National College Access Network, and Dan Madzelan from the American Council on Education. The panelists were great and engaging. I realized when I tried to look for a picture to include in this post from the event, I didn't have any! I was so focused on the panel that I didn't stop to think to take a picture. It was great to see the event come together successfully. The event provided something for everyone: a financial aid 101 for those new to student aid and the panel of experts for those well versed in financial aid policy, which was perfect for the large, diverse audience we had in attendance. Of course, it's always nice to see the fruits of your labor come together, so last week was a very rewarding week!
For the 4th of July weekend, I decided to take a quick trip to New York City! I didn't win tickets to see "Hamilton," sadly. I did go see Alexander Hamilton's house and grave though. When I wasn't trying to win "Hamilton" tickets or visiting historical sites, I spent most of the time eating or exploring some of the many parks. One friend I visited lives in Washington Heights and has a beautiful view from her rooftop, as seen in my picture. The view of the skyline was also beautiful from up there.
I hope everyone is excited to see DC! It looks like the weather is cooling down right in time for the conference. I've done most of my exploring through running, so if you're a runner, there's plenty to see around Woodley Park (the area where the conference is taking place). If you have time to see only one monument, I'm very partial to the Lincoln Memorial. My favorite spot is on the south side of the monument. The view there is beautiful, and it's away from the crowds, so it's a little quieter. I even saw a proposal there once! That's how pretty that view is. The picture included here doesn't do it justice. Safe travels, and see y'all soon!
Janette
----
If you missed Janette's previous blog posts, check them out now and keep an eye on Today's News each Friday this summer for more blog posts from Janette.
Publication Date: 7/8/2016
---