Janette's Journal: Reflections After a Fantastic Conference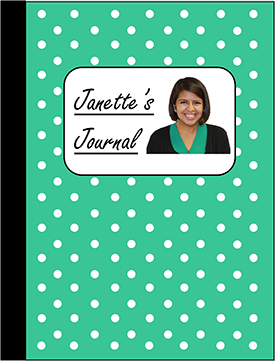 If I had to summarize my conference experience in one word, it would be "inspired." I am glad that I had the opportunity to sit in on many of the sessions because that provided me an opportunity to hear about the innovative ways financial aid administrators are helping their students. For most of my time in college, the financial aid office felt like this place that magically received my FAFSA and then everything was somehow paid by day one of classes. This conference taught me that it takes dedicated people and hard work to make that magic happen and to make the process is as smooth as possible. In the words of Angelica Schulyer in the musical "Hamilton," "I know you're very busy. I know your work's important."
My favorite part of the conference was hearing the success stories at lunch. The speakers were inspiring and yes, my eyes were a little watery during those speeches. There is one more success story I'd like to point out: Alexander Hamilton! In the musical "Hamilton," he says, "I'm 'a get a scholarship to King's College." So, basically, financial aid administrators are responsible for one of the most successful Broadway musicals ever (and the founding of our nation). That said, all the speeches throughout the conference were inspiring. I'm glad that House Education and Workforce Chairman Rep. John Kline (R-MN) and Ranking Member Rep. Bobby Scott (D-VA) both came to speak to our members. NASFAA President Justin Draeger, our outgoing and incoming National Chairs Dan Mann and Lisa Blazer, and our opening speaker Jeannette Walls all provided some great words for our members.
The sessions I attended were all very interesting. It's great that the conference took place in DC because we did have some great DC policy people as presenters. It's difficult to choose my favorite session, but one that did stand out to me as especially interesting was the ideas42 session on using behavioral science to improve student success (you can read my summary of the session here). I took advantage of the student loan repayment sessions since I'll be dealing with that in about a year, and I'm glad I did because I learned more about the Public Service Loan Forgiveness program and got some clarity around it. A couple more sessions that stood out were the HEA Preview with Congressional Staff session and Tuesday's Federal Town Hall because I learned so much from members' questions and feedback about what's happening on campuses. All the sessions were great, but if I wrote on all of them, this blog post would be incredibly long. However, our awesome Communications Team already wrote summaries of many of the sessions if you're interested in learning more!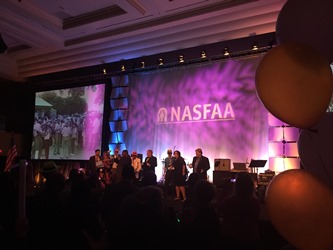 I can't believe how lucky I am to have attended the 50th Anniversary Conference. I'm glad I got to experience those uniquely 50th Anniversary events, including the Board of Directors Dinner and the 50th Anniversary Dinner and Dance (complete with the amazing PPY song). I know years of work have been put in to make this year's conference possible, and it was all done so well. I was excited to meet many of you, and thanks for the positive feedback on my blog! I hope everyone gets a chance to take a break, even if just a quick one, before diving back into all the inspiring work you do. I'd love to hear what all you enjoyed at the conference in the comments below! Hopefully you walked away feeling inspired, too. When I taught, I was frequently exhausted by the countless phone calls I made to parents or making sure I logged everything (grade, attendance, behavior, homework completion) in our database. But it was all worth it whenever a student would say thank you. So, as a recipient of financial aid, thank you!
Janette
----
If you missed Janette's previous blog posts, check them out now and keep an eye on Today's News each Friday this summer for more blog posts from Janette.
Publication Date: 7/15/2016
---