Janette's Journal: From Really, Really Busy to Just Really Busy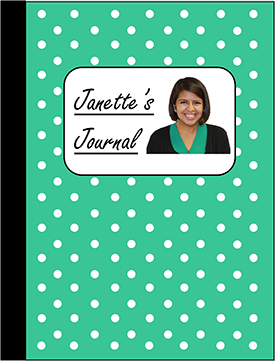 I remember earlier in the summer, our Federal Relations Associate Stephen Payne said that things go from "really, really busy" before the conference to "really busy" after the conference, which has turned out to be true. There is never a dull moment in the NASFAA office.
Over the past week, I attended my final Committee on Education Funding meeting for the summer. It was great to spend my Friday mornings with a group that's passionate about ensuring funding for education programs at all levels. I'm also glad I had a convenient way to stay up to date on education issues overall. I will definitely be paying more attention this year to how the budget process plays out, especially since it's an election year, so I'm sure it'll be an even more complicated process. I also had the chance to listen in on a Student Parent Policy Working Group conference call yesterday. I am constantly amazed by how NASFAA is involved with so many different groups. In every group, they play an important role by providing background information on student aid and feedback on potential solutions. NASFAA can be described with the same spirit that Lafayette used to describe Hamilton in the musical "Hamilton": "Sir, he knows what to do in a trench, ingenuitive and fluent in French… I mean, no one has more resilience or matches my practical, tactical brilliance."
I'll be working on reading through the presidential and party platforms over the next couple days to update NASFAA's 2016 Presidential Candidates' Higher Education Proposals page. I've already started on this project, and it's been a great opportunity to really get to know the proposals out there beyond the sound bites. As someone who enjoys politics, I'm glad I can help put together an easy reference that someone could look at without having to read through everything else happening in the election. I'll also spend some time over the next couple weeks reading through a large booklet I received earlier this week in preparation for the Postsecondary National Policy Institute's Federal Student Aid Boot Camp. The boot camp will be two days of sessions and networking aimed at preparing participants to work in higher education policy. I'm so excited that I'll get to attend thanks to the DME program, so this opportunity is thanks to you all! Before the boot camp, I have 21 reports to read, but one of those is actually NASFAA's Student Aid Profile!
I tried to rest up over the weekend and catch up on post-conference sleep, but my weekend ended up being pretty busy. One of my top two highlights from the weekend was watching the new "Ghostbusters" movie, which I highly recommend. I loved the cast, and the movie was really funny. My second highlight was attending an ice cream festival! The event took place about a five-minute walk from my apartment, so there was no way I was passing that up. I had a chance to sample a lot of free (yes, free!) ice cream in delicious flavors such as honey lavender and strawberry basil. It was the best way I could spend National Ice Cream Day! Over the next week though, I'll probably stay indoors as much as possible. Even though it's going to be hot in DC, I know it'll be even hotter across the country, so stay safe and cool, everyone!
Janette
----
If you missed Janette's previous blog posts, check them out now and keep an eye on Today's News each Friday this summer for more blog posts from Janette.
Publication Date: 7/22/2016
---