Janette's Journal: Learning Something New Every Minute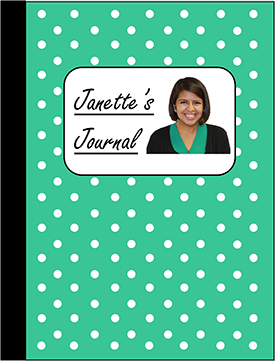 I moved to DC in mid-August last year, and I remember thinking it was very quiet around town. The city gets quieter every day as people start to leave for summer vacations. It's no different here in the NASFAA office as people are in and out for well-deserved vacations. However, the quiet has allowed me to really focus on the pre-reading materials for the Postsecondary National Policy Institute (PNPI)'s Federal Student Aid Boot Camp next week. Last week, I mentioned that NASFAA's Student Aid Profile was included, but as I've kept reading, I noticed that NASFAA is quoted multiple times throughout the materials! Of course, I shouldn't be surprised that NASFAA is frequently referenced in materials on student aid, but it's still pretty exciting. When I started reading through the packet, I jokingly thought, "I work for a financial aid organization, so I'll know a lot of this." However, unsurprisingly, I was wrong. The articles included look at different ways to handle issues around college costs, FAFSA simplification, debt and repayment, and more. My time at NASFAA will definitely influence my thoughts as I go through the sessions at the boot camp. One of things I've enjoyed the most about my time here is learning how policy ideas actually play out on campus, so I know things that I heard at the National Conference and read in task force reports will be on my mind. I'm excited for the boot camp and can't wait to tell y'all all about it afterwards!
I have only two weeks left at NASFAA, and I want to make sure I make the most of it! The lyric that will be stuck in my head for the next couple weeks is from the moment in the musical "Hamilton" when George Washington informs Alexander Hamilton that he'll be resigning: "One last time, the people will hear from me. One last time, and if we get this right, we're gonna teach them how to say goodbye." I am definitely not comparing myself to George Washington, but he wanted to go out on a strong note, which is what I want to do, too. So, over these final weeks, I'll have a chance to help Charlotte Etier, senior researcher analyst, with survey data analysis and put what I've learned in my research methods classes into action. Additionally, the policy team has been incredibly helpful and helped me set up meetings with different people in the higher education policy community around DC. I'm looking forward to learning more about the different higher education organizations, meeting new people, and getting to know their stories. I love hearing how people ended up doing the work they do. I also had the chance to meet other higher education policy interns earlier this week at a "lunch and learn" hosted by the College Board and the Lumina Foundation. The interns present were from various offices such as the American Council on Education, New America, and the U.S. Chamber of Commerce, so there was a diverse mix of sectors present. We heard from Zakiya Smith from the Lumina Foundation, and Elizabeth King from the Leadership Council. They opened by sharing their backgrounds and how they ended up in the work they do now. They also provided us some great advice around how to be successful advocates and do's and don'ts as we embark on our professional careers. It was a very inspiring and useful lunch!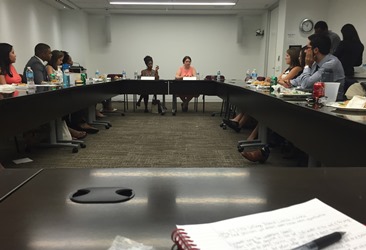 Outside the office, I've been trying to take advantage of my lack of academic classes to take more gym classes. The George Washington University is offering students free group fitness classes all summer! I prefer running, but with the heat, I figured I should mix it up and stay inside. I've tried out a few different classes, but my favorite one has been Body Combat. An hour of kicking and punching is really fun. Even though I'm done with classes, I finally wrapped up a program evaluation project that I had been working on for six months! For our program evaluation class, we had to complete a pro-bono evaluation for a client in DC. My classmate and I worked on an evaluation of a gang prevention program in the area, and we're glad we finally provided them our report! The evaluation was a great learning experience, and we were able to help out an organization that is doing great work but doesn't have the capacity to evaluate their own work. Finally, I've been slightly sleep deprived this week and last week. I've stayed up late to watch the speeches from both the Republican and Democratic national conventions. It's an exciting month for this political junkie!
Janette
----
If you missed Janette's previous blog posts, check them out now and keep an eye on Today's News each Friday this summer for more blog posts from Janette.
Publication Date: 7/29/2016
---