Janette's Journal: My Training Is Paying Off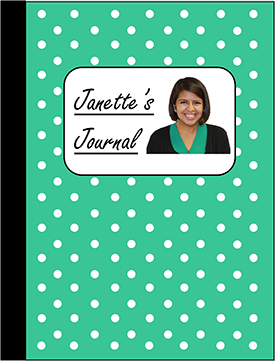 Over the last week, I've had the opportunity to meet with multiple people around DC who work in higher education policy. Everyone has been so nice to me and has provided great career advice. Through these conversations, I've also learned about some great resources to continue reading about different issues in higher education, such as diversity and campus climate. I'll probably spend my mini-vacation between my internship and the beginning of classes continuing to read about higher education. I'm glad that NASFAA provides this opportunity for the DME intern to meet with DC policy people. I know when I start to look for a full time job as I near graduation, the search will be a lot easier thanks to NASFAA and the network they have helped me establish.
This final week of my internship can best be summarized by my second to last lyric from the musical "Hamilton": "How do you write like you're running out of time? Write day and night like you're running out of time?" I really am running out of time, and there is still so much work left to do. However, I've really enjoyed the tasks I've worked on this week. I wrote my third and final Capitol Recap. I noticed as I wrote it how much easier it is for me to read legislation and pick out the important pieces of it after doing it for three months. I am able to do this much faster than when I started and a lot more accurately. It's just one of the many new skills I have thanks to the DME internship. Earlier this summer, I wrote about how the first couple weeks of my internship felt like I was training uphill, but I knew that my persistence would pay off in the end. Now I can say that it actually did! Another new skill I'll have is summarizing survey data. Although I learned all about the basics of writing, distributing, and analyzing surveys in some of my classes, nothing is as valuable as actually doing it. As I move forward in school and jobs, I'll have a concrete example of a time that I analyzed and summarized a fairly large dataset.
Despite living in Texas for 11 years, I still am not used to the heat. I tried to spend as much of my weekend indoors and staying cool. I started watching Ugly Betty, only about ten years behind schedule. This weekend, one of my friends from elementary school is visiting DC for the first time, so I'm looking forward to playing tourist in my own city for a day. Finally, on an unrelated note, I was very excited last week when Hillary Clinton took a page out of my book during her acceptance speech at the Democratic National Convention. Towards the end of her speech, she quoted "Hamilton!" In case it wasn't already evident that this musical is very popular, I think quoting it in an nomination speech is a pretty good evidence!
Janette
----
If you missed Janette's previous blog posts, check them out now and keep an eye on Today's News each Friday this summer for more blog posts from Janette.
Publication Date: 8/5/2016
---