This week on "Off The Cuff," the team dives right into the new leadership announcement at the Office of Federal Student Aid (FSA) and discusses what impact Richard Cordray could have on the agency as the new chief operating officer and how the Department of Education (ED) will coordinate to address pressing issues like student loans and FAFSA simplification. Rachel covers a host of remarks from Education Secretary Miguel Cardona this week and Allie delves into how ED might approach issues surrounding student loans. Jill then highlights a number of recently unveiled congressional proposals concerning financial aid. Plus, the team wants to know: Are you preparing for the so-called "cicada-palooza" or do you think the hype of the impending insect fest is overblown?
Speakers
Justin Draeger
President & CEO


Allie Arcese
Managing Editor


Jill Desjean
Policy Analyst


Rachel Gentry
Assistant Director of Federal Relations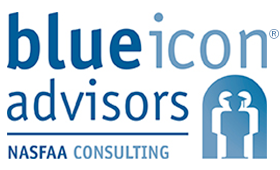 This episode is brought to you by Blue Icon Advisors. When you work with Blue Icon, you gain access to top financial aid and enrollment management professionals. For every project, they match you with a consultant to evaluate your needs and deliver an action plan. Their trusted team of advisors is ready to work on your policies and procedures, conduct operational evaluations, deliver custom training, and provide leadership coaching and consultation on financial aid and enrollment management issues. Contact Blue Icon to find out how they can help you meet your goals.


Resources
Send your thoughts, questions, and comments. We'd love to hear what you think.