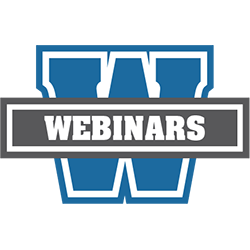 Date: Thursday, March 31, 2016 – 1:00 PM
Duration: 60 minutes
Available Until: March 30, 2017
NASFAA Prior-Prior Year (PPY) Town Hall will provide an update on the fast-approaching PPY implementation, including summaries of PPY guidance and an overview of NASFAA tools and products to aid in implementation and communication. In addition, the Town Hall will provide an opportunity for the NASFAA membership to ask questions and share concerns about PPY implementation. NASFAA policy staff will be on hand to answer questions and offer explanations.
Webinar Goals
Provide an update on official PPY / Early FAFSA guidance
Provide an overview of NASFAA's PPY training and communication tools, including current tools and explanation of future materials
Provide answers to NASFAA members' PPY-related questions
Audience
Financial aid administrators, enrollment management professionals, business office staff
Presenters
Megan McClean Coval, Vice President, NASFAA
Rachelle Feldman, PPY Implementation Task Force Chair & Assistant Vice Chancellor and Director, Financial Aid and Scholarships, University of California, Berkeley
Eileen O'Leary, PPY Task Force Member, Past National Chair, & Asst. VP Student Financial Services at Stonehill College.
Moderator
Karen McCarthy, Director of Policy Analysis, NASFAA
Handout