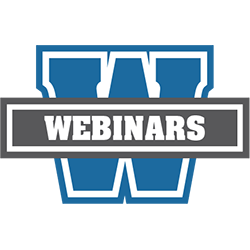 Does the thought of modules and withdrawals send a shiver down your spine? Are you stuck on the shady side of an iceberg when trying to decipher return of Title IV funds regulations (R2T4)? Let those fears melt away, thaw out, and let it go! This webinar kicks off the 2022-23 NASFAA webinar series with a look at the use of R2T4 freeze dates. Practicing financial aid administrators join David Tolman, NASFAA instructional design and content specialist, to review available options and requirements when employing each option, and to discuss policies on their campuses.
Speaker
David Tolman
Instructional Design & Content Specialist
NASFAA
Pricing
This webinar is part of the 2022-23 series. Institutions that hold a Value Plus-Level NASFAA membership, and those that have purchased NASFAA's Webinar Package, must have already made their payment for the 2022-23 fiscal year in order for this webinar to appear as free during the checkout process. You can check your renewal status and add the webinar package option if your paid membership level does not include it. Once dues are paid in full, the price will immediately adjust for all roster members.
Additional Payment Option
This webinar is eligible for NASFAA Learning Credit usage.
Technical Requirements
Before accessing your webinar, ensure you meet the technical requirements. We highly recommend using Google Chrome as your browser while viewing the webinars. For more information, review NASFAA's Technical Support page. You may contact [email protected] with any questions.
Certificate of Attendance
NASFAA provides a downloadable and printable certificate of attendance to webinar attendees. A certificate is available only to the individual who logs into the webinar console.
Certified Financial Aid Administrator® Recertification Points (RP)
This event is eligible for one RP. After you view the webinar (live or on-demand), upload your certificate of attendance to your Dashboard to receive credit for this event.