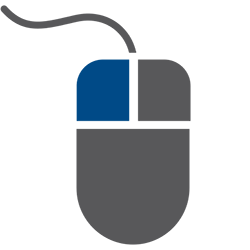 Start Date: October 1, 2019
Duration: 4 weeks
Cost: $299 per registrant (members and non-members)
*SOLD OUT*
This course provides an overview of the return of Title IV funds regulations and examines how to handle Title IV funds when a student withdraws from school before completing the payment period or period of enrollment. In this course, you will learn how to determine when and if a Title IV recipient has withdrawn, including a student who withdraws from programs offered in modules. Finally, instruction is provided on how to apply the formulas in order to calculate the amounts the school or student must return to the Title IV programs, or the amounts the student could receive as a post-withdrawal disbursement. Live instruction, discussion topics, and assessments throughout the course will reinforce key concepts. Upon passing the course, you will receive complimentary access to the credential test.
Course Outline
Lesson 1: Introduction to Return of Title IV Funds
Lesson 2: Determining the Student's Withdrawal Date
Lesson 3: The Return of Title IV Funds Formula
Lesson 4: Post-Withdrawal Disbursements and Time Frames
Course Structure
This course utilizes multiple teaching and learning methods to ensure participants develop a true understanding of the topic. Live instruction, reading assignments, discussion forums, interactive content, and assessments will reinforce key course concepts.
As a participant of this course you will be asked to:
Review educational video lessons
Complete learning assessments
Engage in online discussions
Collaborate with other financial administrators
Weekly due dates for assessments are included in the course syllabus, and all assessments must be submitted by the course end date. The live instruction classes last approximately one hour and are recorded for on-demand viewing by the course attendee. While attendance in the live sessions is optional, we do encourage you to attend due to the collaborative nature of the courses. Please see the Get-Together schedule below for this course (subject to change at the discretion of the course instructors).
Live Instruction Schedule
| | | |
| --- | --- | --- |
| Date | Time | Session |
| 10/1/2019 | 2:00 pm ET | Intro Session and Lesson 1 Instruction |
| 10/3/2019 | 4:00 pm ET | Application Session |
| 10/8/2019 | 2:00 pm ET | Lesson 1 Review and Lesson 2 Instruction |
| 10/10/2019 | 4:00 pm ET | Application Session |
| 10/15/2019 | 2:00 pm ET | Lesson 2 Review and Lesson 3 Instruction |
| 10/17/2019 | 4:00 pm ET | Application Session |
| 10/22/2019 | 2:00 pm ET | Lesson 3 Review and Lesson 4 Instruction |
| 10/24/2019 | 4:00 pm ET | Application Session |
| 10/29/2019 | 2:00 pm ET | Lesson 4 Review & Wrap-Up |
Credential Test Access
Complimentary access to the credential test is provided after successfully completing and passing the course.
Course Instructors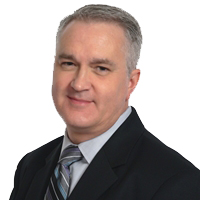 David Tolman has been in the financial aid field since 1992. Like many financial aid administrators, he thought his first financial aid job would just be a temporary thing. Prior to joining NASFAA, David had worked in many positions in the financial aid office, including Director. He also taught Principles of Microeconomics courses when his schedule allowed. As an Instructional Design and Content Specialist at NASFAA, David is able to combine his experience in financial aid and his love of teaching and training. His education includes a Master's degree from Arizona State University and a Bachelor's degree from Brigham Young University. David lives with his family in Boise, Idaho.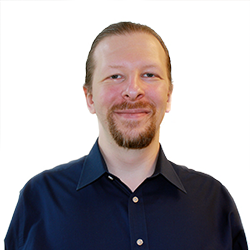 Joe Massman is a Regulatory Specialist with NASFAA. He began his career in financial aid in 2004 at Montana State University Billings, subsequently serving in various roles at the University of Northern Colorado, Westwood College, and Red Rocks Community College. Before joining us in 2018, Joe served 8 years at the U.S. Department of Education, with 3 years as an Institutional Review Specialist and 5 years as a Training Officer. Joe holds a bachelor's degree from Montana State University Billings, and he holds a master's degree from the University of Northern Colorado. When he's not talking about financial aid, music is also an important part of Joe's life, and he performs in operas, choirs, and other professional musical engagements.

Sarah Baumhoff is an Associate Director of Financial Aid at Kennesaw State University. Sarah has been at Kennesaw State for the last eight plus years. Sarah oversees all customer facing interactions, managing a staff of 18. Prior to joining the staff at KSU, Sarah worked for the state agency, Georgia Student Finance Commission, overseeing the outreach efforts and the college access website. Sarah has worked in the financial aid arena in some capacity since her days as a college work-study student in the financial aid office. She recently earned the Certified Financial Aid Administrator status through NASFAA. Sarah earned her bachelor's degree at Birmingham-Southern College in Business Administration and her master's degree from Northern Illinois University in Higher Education Administration.
NASFAA U Course Policies
Attendance Requirements and Due Dates
While there is flexibility built into our online courses to accommodate busy work and life schedules, our courses have weekly due dates, and all assessments must be submitted by the course end date. These due dates will be available in the syllabus, which becomes available on the first day of the course.
We also strongly encourage participation in the live instruction sessions, but archives will be available for on-demand viewing.
Technical Requirements
Your online course will be fully browser-based. We strongly recommend using Google Chrome or Firefox as your internet browser for the live instruction meetings. Internet Explorer is not supported. The audio portion of online courses will be delivered directly through your computer's speakers or attached headphones. We recommend you test your computer's ability to stream audio prior to joining the first live session. We encourage you to have a microphone set up so you can participate in our live instruction sessions, although it is not required.
Accommodations
If you require any special accommodations for this course, please contact us at nasfaa-u@nasfaa.org. Accommodations must be requested at least two weeks prior to the start of the course.
Cancellation
By submitting your registration, you agree to the following cancellation schedule:
$25 cancellation fee before September 27, 2019
$50 cancellation fee September 27, 2019 - September 30, 2019
If you do not cancel by 6:00 a.m. ET, October 1, 2019, you will be responsible for the full amount of the registration fee. Medical emergencies will be rescheduled to another available course with a doctor's note.
Requests to cancel must be sent to nasfaa-u@nasfaa.org.
Additional Questions
For additional questions, please review the helpful guide of Online Course Frequently Asked Questions.