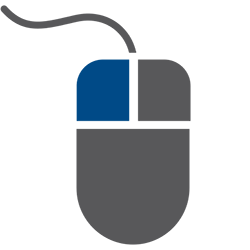 Start Date: January 30, 2018
Duration: 4 weeks
Cost: $299 per registrant (members and non-members)
- SOLD OUT -

This course provides an overview of the return of Title IV funds provisions and examines how to handle Title IV funds when a student withdraws from school before completing the payment period or period of enrollment. In addition, the course will teach you how to determine when and if a Title IV recipient has withdrawn, including those who withdraw from programs offered in modules. Finally, instruction will be provided on how to complete the formula associated with the return of Title IV funds, and how to know if a late disbursement is required or permitted. Live instruction, discussion topics, and assessments reinforce key course concepts. Complimentary access to the credential test is provided after successfully completing and passing the course.
As a participant of this course you will be asked to:
Review educational video lessons
Complete learning assessments
Participate in online discussions
Collaborate with other financial aid administrators
Course Outline
Lesson 1 - Introduction to the Return of Title IV Funds
Lesson 2 - Determining the Student's Withdrawal Date
Lesson 3 - The Return of Title IV Funds Formula
Lesson 4 - Post-Withdrawal Disbursements and Time Frames
Course Instructors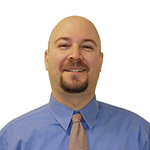 Michael Kutcher is an instructor with the National Association of Student Financial Aid Administrators. He has specialized in training financial aid counselors in the fundamentals of Title IV financial aid for the past 5 years. Prior to joining NASFAA, Michael was an Assistant Director of Student Services and Outreach with the University of Maryland University College. He was responsible for supervising a team of financial aid counselors, developing business processing guides, and presenting training seminars on new rules and regulations published by the Department of Education. Michael currently facilitates online classroom instruction for NASFAA University. He develops and updates training materials, assists with grading homework assignments, and responds to participants' questions or concerns. He is passionate about teaching others in the financial aid community and helping them achieve their full potential.

Brenda Murtha has been involved in financial aid for over 35 years. She graduated from Northern State University in Aberdeen, South Dakota with a Bachelor's Degree in Secondary Education (math and English). She began her financial aid career at Education Assistance Corporation (then a guaranty agency; now acquired by Great Lakes Higher Education, a federal loan servicer). For the last 25 years, she has served students and families at Augustana University in Sioux Falls, South Dakota, 17 years as Director of Financial Aid. She has training experience in state, regional and national venues, including work with RMASFAA Summer Institute and NASFAA online courses. Brenda joined NASFAA staff as a full-time instructor and is excited to begin this new chapter in service to the financial aid profession.

Brenda Hicks has worked in the field of higher education for 26 years and financial aid for the past 16 years. She current serves as the Director of Financial Aid at Southwestern College in Winfield, Kansas where one of her primary responsibilities is reviewing the R2T4 calculations for Southwestern's traditional campus and online modular programs. Prior to entering the field of financial aid, she served Southwestern College as the Director of Admission. She received her Bachelor's Degree from Kansas State University and holds a Master's Degree from Wichita State University. She has led training events in state, regional and national venues, including recurring faculty rolls at RMASFAA's Summer Institute and she is currently serving on the NASFAA Board as a Representative at Large.
NASFAA U Course Policies
Attendance
NASFAA U courses are 100% online with an asynchronous focus, meaning the individual attendee can log on anytime/anyplace (assuming they have Internet access) and participate in course requirements – naturally there are due dates they will need to adhere to, i.e. weekly assessments that must be completed. There are also weekly synchronous class meetings. These live "Get-Together" classes last approximately one hour and recorded for on-demand viewing by the course attendee.
Due to the complex nature of this course, there are two synchronous class meetings each week, one session where content is discussed and a second session dedicated to application. While there will be no grade reductions for students who do not attend the live classes, we do encourage attendance to due to the highly collaborative nature of the course and the complicated nature of the concepts being presented. Please see the following Get-Together schedule for this course (subject to change at the discretion of the course instructors):
01/30/18 - 2:00 pm ET - Intro Session and Lesson 1 Instruction
02/01/18 - 4:00 pm ET - Application Session
02/06/18 - 2:00 pm ET - Lesson 1 Review and Lesson 2 Instruction
02/08/18 - 4:00 pm ET - Application Session
02/13/18 - 2:00 pm ET - Lesson 2 Review and Lesson 3 Instruction
02/15/18 - 4:00 pm ET - Application Session
02/20/18 - 2:00 pm ET - Lesson 3 Review and Lesson 4 Instruction
02/22/18 - 4:00 pm ET - Application Session
02/27/18 - 2:00 pm ET - Lesson 4 Review
Accomodations
If you require any special accommodations for this course, please contact us at nasfaa-u@nasfaa.org. Accommodations must be requested two weeks prior to the course.
Cancellation
By submitting your registration, you agree to the following cancellation schedule:
$25 cancellation fee before January 26, 2018
$50 cancellation fee January 26 - 29, 2018
If you do not cancel by 6:00 am ET January 30, 2018, you will be responsible for the full amount of the registration fee. Medical emergencies will be re-scheduled to another available course with a doctor's note.
Requests to cancel must be sent to nasfaa-u@nasfaa.org.
Additional Questions
For additional questions, please review the helpful guide of Online Course Frequently Asked Questions.