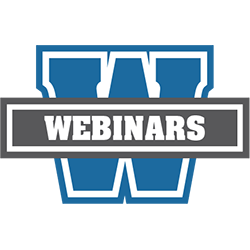 Air Date: Wednesday, April 12, 2017
Duration: 90 minutes
Available Until: April 11, 2018
Price: $120 members/$240 non-members. Free for webinar package purchasers and Value Plus members.
One of the more complex tasks for financial aid administrators is the Return of Title IV (R2T4) Funds calculation. The task for some can be overwhelming and for many schools, compliance in this area remains a major concern. In this webinar, Eunice Powell, NASFAA Regulatory Specialist, will review the nuts and bolts of the R2T4 calculation, examine the Department of Education's most common audit findings on R2T4 that have been overlooked by schools, as well as review some of the most frequently asked return of Title IV questions received by our NASFAA Askregs service.
Presenter
Eunice Powell, Regulatory Specialist, NASFAA
Moderator
Debra LaGrone, Compliance Product Specialist, NASFAA
Objectives
Provide a brief overview of the Return of Title IV Funds formula

Provide interactive exercises to illustrate the various steps of the Return of Title IV Funds formula

Review the most common audit findings by the Department of Education and make compliance suggestions for schools

Review frequently asked questions by the NASFAA membership on Return of Title IV Funds