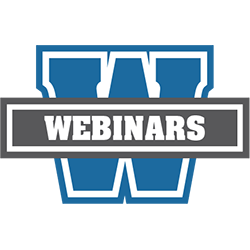 Air Date: Wednesday, January 18, 2017
Duration: 60 minutes
Available Until: January 17, 2018

What happens when a student changes schools or academic programs within an academic year? How are you utilizing transfer monitoring on NSLDS? How do student transfers impact tracking loan periods and academic years? In this Q&A style webinar, we will test your knowledge on the many aspects of dealing with transfer students. Join Tiffany Gibbs, NASFAA Compliance Products Manager, as she explores these questions and more submitted by your peers using our AskRegs service and discusses the answers!
Presenter
Tiffany Gibbs, Compliance Products Manager, NASFAA
Moderator
Dana Kelly, Chief Training Officer, NASFAA
Objectives
Participants will:
Gain an understanding of the top issues concerning transfer students on campuses

How to formulate their practices to avoid compliance pitfalls related to those issues