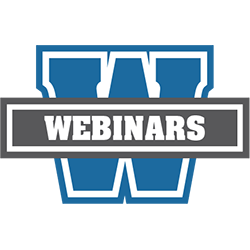 Date: Wednesday, March 22, 2017
Time: 2:00 PM ET
Duration: 60 minutes
Price: $120 members/$240 nonmembers. Free for webinar package purchasers and Value Plus members, but users must register in advance.
This webinar will share common questions resulting from the initial implementation of prior-prior year (PPY). Join David Futrell, NASFAA's Knowledgebase & AskRegs Manager, as he discusses the challenges schools have experienced in the first year of prior-prior year. NASFAA will utilize its popular Q&A format to illustrate examples of real-life scenarios shared by our members.
Presenter
David Futrell, Knowledgebase & AskRegs Manager, NASFAA
Moderator
Amanda Sharp, Online Instruction Manager, NASFAA
Objectives
To identify common verification mistakes and to provide guidance for correcting them

To address current issues related to the implementation of prior-prior year income and verification of applicant data, including professional judgment
Feedback
We want to ensure we are delivering the most pertinent information to our webinar audience. To assist us in preparation for this webinar, please take this opportunity to share questions you would like addressed on this related subject.
Registration
Please register prior to the start of the webinar. If you miss the live webinar, an on-demand archive will be available for purchase shortly after the event.
If you require any special accommodations for this event, please contact us at webinars@nasfaa.org. Accommodations must be requested two weeks prior to the event.
Value Plus Member and Webinar Package Purchasers Registration Process
Due to email solicitation laws, we are unable to automatically register Value Plus members and webinar package purchasers for each event. If you plan to view the live webinar, please register now. As you complete this process, your purchase price will be reduced to zero* at check-out. Registrants will receive confirmation emails from ON24 once or twice before the start of each live webinar.
If you do not plan to watch the live webinar, you can order access to the on-demand webinar when available. Again during the purchase process, the price will be reduced to zero*. On-demand archive availability is listed for each webinar when the archive is ready; however please note that archived webinars may be removed from the store at any time if the content becomes out-of-date due to regulatory changes.
*The zero check-out prices will only appear if your institution has paid for the 2016-17 Webinar Package or is a Value Plus member. Please contact Membership Services with questions, or for additional invoices.