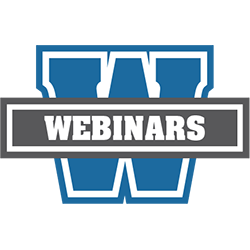 Air Date: March 22, 2017
Duration: 90 minutes
Available Until: March 21, 2018

This webinar will share common questions resulting from the initial implementation of prior-prior year (PPY). Join David Futrell, NASFAA's Knowledgebase & AskRegs Manager, as he discusses the challenges schools have experienced in the first year of prior-prior year. NASFAA will utilize its popular Q&A format to illustrate examples of real-life scenarios shared by our members.
Presenter
David Futrell, Knowledgebase & AskRegs Manager, NASFAA
Moderator
Amanda Sharp, Online Instruction Manager, NASFAA
Objectives
To identify common verification mistakes and to provide guidance for correcting them

To address current issues related to the implementation of prior-prior year income and verification of applicant data, including professional judgment