This webinar provides an overview of 2020-21 verification requirements and highlights any new or changed data element and documentation requirements. We will also review new U.S. Department of Education (ED) verification guidance provided over the past year, as well as some complicated cases that come up year after year. Join David Futrell, NASFAA Knowledgebase and AskRegs Manager, as he leads you through the latest verification requirements.
Webinar Goals
Review which data elements are subject to verification for the 2020-21 award year
Review 2020-21 documentation requirements
Summarize clarifications and recent guidance received from ED
Address some verification issues that present challenges to institutions
Detail how to separate income from a joint tax return
Speakers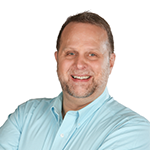 David Futrell, Presenter
Knowledgebase & AskRegs Manager
NASFAA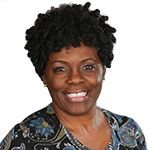 Kochie Vaughan, Moderator
Regulatory Specialist
NASFAA
Feedback
We want to ensure we are delivering the most pertinent information to our webinar audience. To assist us in preparation for this webinar, please take this opportunity to share questions you would like addressed on this related subject by emailing webinars@nasfaa.org.
Technical Requirements
Before accessing your webinar, ensure you meet the technical requirements. We highly recommend using Google Chrome as your browser while viewing the webinars. For more information review NASFAA's Technical Support page and contact webinars@nasfaa.org with any questions.
Accommodations
If you require any special accommodations for this webinar, please contact us at webinars@nasfaa.org. Accommodations must be requested at least two weeks prior to the live presentation date of the webinar.
Certificate of Attendance
NASFAA provides a printable certificate of attendance to webinar attendees. A certificate is available only to the individual who logs into the webinar console.
Certified Financial Aid Administrator® (CFAA) Recertification Points
This event is eligible for one Certified Financial Aid Administrator® (CFAA) Recertification Point (RP). If you are a CFAA, upload your certificate of attendance to your CFAA Dashboard to receive credit for this event. Learn more.