Join David Futrell, NASFAA Knowledgebase and AskRegs Manager, as he provides clarification on some of the most commonly misunderstood verification issues. This webinar is a follow-up to the earlier webinar, 2021-22 Verification Basics. It will include scenarios to assist in understanding issues like separated and divorced parents, household size and providing half support, tax filing status, signature requirements, and sending corrections to the Central Processing System (CPS), to name a few.
Speakers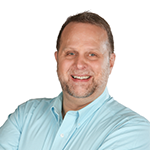 David Futrell
Knowledgebase & AskRegs Manager
NASFAA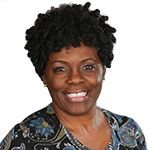 Kochie Vaughan
Regulatory Specialist
NASFAA
Sponsor

Inceptia, a division of National Student Loan Program (NSLP), is a nonprofit organization committed to offering effective and uncomplicated solutions in verification, financial aid management, financial education, and repayment wellness. Our mission is to support schools as they launch brilliant futures for students, armed with the knowledge to become financially responsible citizens. Since 1986, we have helped more than two million students at 5,500 schools reach their higher education dreams. Each year we help nearly 340,000 students learn how to pay for college, navigate financial aid, borrow wisely, and resolve their student loan repayment challenges. Our solutions are designed to support student success by helping financial aid administrators maximize resources, so they can spend more time focusing on students. Learn more at inceptia.org.
Pricing
This webinar is part of the 2020-21 series. Institutions that hold a Value Plus-Level NASFAA membership, and those that have purchased NASFAA's Webinar Package, must have already made their payment for the 2020-21 fiscal year in order for this webinar to appear as free during the checkout process. You can check your renewal status and add the webinar package option if your paid membership level for 2020-21 does not include it. Once dues are paid in full, the price will immediately adjust for all roster members.
Technical Requirements
Before accessing your webinar, ensure you meet the technical requirements. We highly recommend using Google Chrome as your browser while viewing the webinars. For more information, review NASFAA's Technical Support page. You may contact webinars@nasfaa.org with any questions.
Certificate of Attendance
NASFAA provides a downloadable and printable certificate of attendance to webinar attendees. A certificate is available only to the individual who logs into the webinar console. If your institution holds a Value Plus-Level membership with NASFAA or has purchased NASFAA's webinar package, as long as you have made your payment for the 2020-21 fiscal year, you will be able to register independently for the webinar at no additional cost.
Certified Financial Aid Administrator® Recertification Points
If you are a certified financial aid administrator, this event is eligible for one Certified Financial Aid Administrator® Recertification Point (RP). After you view the webinar, upload your certificate of attendance to your Dashboard to receive credit for this event.