"This review was a chance to establish our office on campus." - University of Western States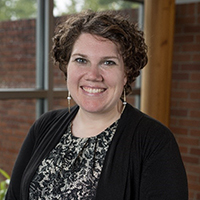 Kim Lamborn, director of financial aid, was continually raising concerns about complying with consumer information regulations, but did not feel her points were being met with the appropriate level of attention. As a new director at the University of Western States, having a Consumer Information Assessment review through NASFAA provided her with an evaluation of how well her school was complying with the numerous consumer information regulations and helped the financial aid office to establish itself on campus as an entity interested in safeguarding the institution's wellbeing.
Consumer information fines can run up to $54,789 for each violation, so non-compliance can become an expensive problem very quickly. "I wanted the entire school to understand that consumer information is not just a financial aid issue, it's an institution-wide responsibility," Lamborn explains. "We went through the review wanting to learn what we weren't doing, and the review certainly did that."
For more information about University of Western States experience, watch this free on demand webinar to hear how a NASFAA Consumer Information Assessment helped their financial aid office shed light on the institution-wide responsibility of consumer information.
If you're interested in learning more about NASFAA's peer review services, complete a short, no-obligation request for information.