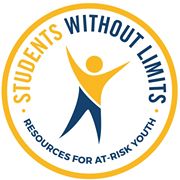 NASFAA 2023 attendees and their guests were invited to participate in a 5K walk/run on the morning of Thursday, June 29, 2023 - either in-person, or virtually. The 5K walk/run proceeds will benefit Students Without Limits. Students Without Limits is a 501c3 nonprofit organization in San Diego that provides legal, mental health, and continuing education support to underserved minority and immigrant teens from low-income families who will be first-generation college students.
Thank you for participating!
Donations
Would you like to donate to Students Without Limits, without participating in the 5K? No problem. Visit our RaceRoster site and select the Donate Now button on the right. Please note, donates are separate from the general conference registration process. The RaceRoster website is also separate from nasfaa.org, will not use the same login credentials, and is governed by their own data management and privacy policies.