The Value of the EFC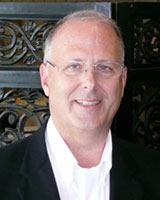 By Jim Briggs
No one should be under the illusion that the Expected Family Contribution (EFC) represents an actual amount a family is expected to contribute towards educating their children or themselves. A review of federal legislative and administrative changes made to the three formulas used to calculate the EFC during the past 10 years shows a trend toward less financial disclosure by families and a retreat from the concept of measuring a family's actual ability to afford educational costs. The EFC has become a number that is used to qualify a student for federal grants and loans, not the amount a family is expected to contribute towards education.
Are there potential changes to the treatment of income in Federal Methodology (FM) that could make it more effective? Absolutely. Unfortunately, most are unlikely to be pursued in the near future. As Congress has shifted its focus to Federal Pell Grant funds and education loans, the EFC has become less relevant for all but low-income recipients.
The current FM used to determine eligibility for student aid generally follows the US tax rules for determining Adjusted Gross Income (AGI). FM requires specific deductions to be added to or subtracted from the AGI to arrive at an artificial income amount used in calculating the EFC. (We sure love acronyms in financial aid!) Using data elements from tax returns as a basis to measure a family's ability to pay for education poses a challenge, because tax returns were not designed for this purpose.
Despite these shortcomings, there are ways that Congress could improve the FM calculation using tax information. Below are suggestions for how legislative changes in the way FM treats certain income and deductions items appearing on Form 1040 might improve the accuracy of the EFC.
Note that for the purposes of this article we're focusing entirely on how statute defines income and deductions, not the treatment of business assets, the use of the IRS data retrieval tool, or the FAFSA instructions, which could each be an entire article. Also note that this article does not intend to suggest that financial aid administrators make adjustments to FM, except as allowed to account for special circumstances under professional judgment [HEA 479A].
Allow actual rental losses in the calculation of the EFC. Line 17, Schedule E, Page 1 of Form 1040 is used to report net income or loss from rental property and royalties. For tax purposes rental losses are limited to $25,000 per year for many families, so losses greater than $25,000 are not reflected on the FAFSA.
Allow FM to reflect actual cash flowing into and out of partnerships, limited liability companies, subchapter S corporations, estates, and trusts (also referred to as pass-through entities). Schedule E, Page 2 of Form 1040 reports income or loss from these entities. For tax purposes, the income or loss shown on the tax return is not tied to cash flow from the entity. Therefore, both losses reflected on the family tax return that don't impact current family resources, and reported income that is not actually received, distort the income used on the FAFSA to measure the family's ability to pay education costs.
Eliminate foreign earned income exclusion and the housing allowance deductions. Line 21 on Form 1040 allows qualified taxpayers to exclude foreign earned income up to $95,100 or claim an allowance for housing costs incurred while living and working in a foreign country. Prior law disallowed these deductions by requiring them to be added to reported adjusted gross income in the EFC calculation.
Allow applicants to report cash expenditures projected for the next calendar or academic year instead of the base year. Line 21 may report a Net Operating Loss Carryover (NOL), which is a deduction for business losses carried forward from prior years. If the NOL on Line 21 does not represent actual cash expended during the base year, it distorts FAFSA income. For example, a family with $175,000 of W-2 income and a $500,000 NOL could be awarded a full Pell Grant.
Add allowable moving expenses paid during the base year back into FAFSA income. Line 26 on Form 1040 shows allowable moving expenses paid during the base year, but these are limited to a specific timespan and will not typically affect income for the academic year.
For many students, the current definition of income for federal methodology produces significant disparities between federal aid eligibility and actual financial need. I believe that the suggestions outlined above would enhance the accuracy of the EFC, but almost certainly will not be implemented until the resulting EFC becomes a relevant number for the majority of students, rather than merely a Pell allocator for low-income students. What are your thoughts?
Jim Briggs is a seminar leader and financial aid consultant. He has delivered multiple conference sessions at the state, regional, and national financial aid association levels on topics relating to tax returns and need analysis. He has been quoted in the Wall Street Journal and Smart Money magazine and also wrote the popular "Tax Detective" column for NASFAA's Student Aid Transcript magazine.
Publication Date: 2/28/2013
---