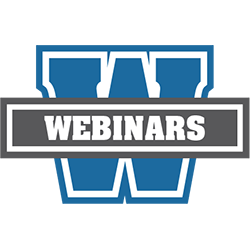 NASFAA brings continuing education to you via live streamed webinars and recorded sessions that you can view on demand. You can invite an unlimited number of people from your organization to participate with just one site license. Learn at your desk; with others around a computer; or with a large group in a conference room. Webinars cover a variety of topics and last from 60 to 90 minutes.
Live Webinars
Our live webinars bring you the latest information, hot off the press, and allow you to actively engage with NASFAA staff and featured presenters from government, partner organizations, and fellow aid administrators.
On Demand Webinars
These recordings of previously broadcast events are available for purchase and viewing at your convenience.