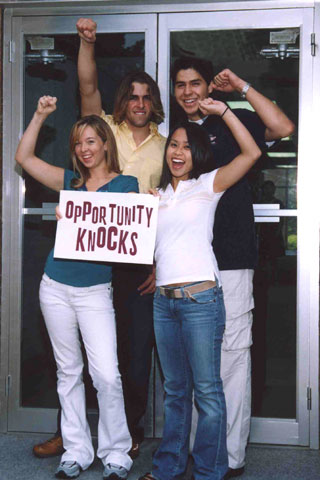 The financial aid office should be your first stop when you are considering how to pay for a college education. Your college's financial aid administrator can provide information on many topics, including:
• The types of financial aid available to you
• Financial aid application deadlines
• How to accurately complete the FAFSA and other forms
• How much aid you are qualified to receive, and when you can expect to receive it
• Ways to make smart borrowing decisions
• How to request an appeal of financial aid decisions
What you should expect from your financial aid office
You can and should expect your financial aid office to do everything they can to help you. Our primary goal is to help students achieve their educational potential by providing appropriate financial resources.
If you believe your financial aid package does not adequately reflect your circumstances, you can appeal the decision by requesting your school's financial aid officer to take a closer look at your personal situation.
Your financial aid office has the authority to make professional judgments and adjustments to your eligibility, within certain guidelines. If you have had a hardship or special circumstances such as military deployment, unexpected medical bills, unemployment, an abusive family situation, or reduction in income, ask your financial aid office about the appeal process. Keep documents you may have to support your claim, such as a copy of your unemployment papers, a police report, invoices for bills, etc.
Financial aid administrators are required to abide by the rules and regulations of the programs they administer. Please read all information given to you, follow the guidelines, and ask questions if you don't understand something.
FINANCIAL AID ADMINISTRATORS VS. FINANCIAL AID CONSULTANTS
Financial aid consultants are not the same as financial aid administrators. They usually charge a fee for many of the services financial aid administrators will provide for free.
Speak to a financial aid administrator before considering a consultant, even if you are not sure you'll attend the institution at which they work. Most financial aid administrators want to help any student access and succeed in college!