Featured Resource: Legislative Tracker
NASFAA's Legislative Tracker provides a comprehensive but accessible look at legislation introduced in the U.S. House of Representatives and in the U.S. Senate. Legislation is broken down by issue area to allow members to easily find the topics most important to them and their institution. The tracker is updated regularly to reflect the most recent action on student aid-related legislation.
Head to the tracker page to check this feature out.
Already familiar with our Legislative Tracker? Use #NASFAAFeaturedResource to tell us why it's a valuable part of your NASFAA membership.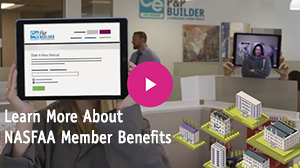 Listed below are some of the products and services NASFAA offers members.
Compliance and Training Resources
News and Management Tools
Advocacy and Research