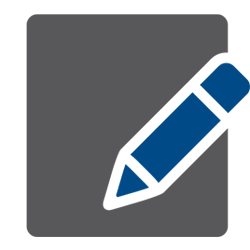 Once you have completed an approved NASFAA U learning activity, you qualify to sit for a test in one or more topics. If you pass the test, you earn a nationally recognized credential.
All tests will have a combination of multiple choice, true/false, and scenario-based questions. When you purchase a credential test, you will automatically receive two attempts to take the test. If you do not pass either attempt, re-tests are available.
To help gauge your ability to pass a NASFAA Credential Test, short pre-tests are available free of charge. Pre-tests generally consist of 10 multiple choice questions with a 20 minute time limit, and do not provide NASFAA credentials for satisfactorily passing.
Please be sure to read these Important Notices and Disclosures before purchasing a credential test.
Tests Now Available
The credentials in the testing center are divided into three parts as listed below.
OC = Online Course Available
SSG = Self-Study Guide Available
* For the Return of Title IV Funds Tests, please use the U.S. Department of Education Return of Title IV Aid Credit Hour Worksheet and Clock Hour Worksheet. Please also ensure you have a calculator available to assist you with the scenario.