NASFAA's newest award, the Gold Star Award, recognizes innovative ideas in the financial aid arena at any level, targeted toward any constituency. This award is open to individuals working at NASFAA member institutions; member institutions; regional associations; and state associations. The Gold Star Award honors up to three ideas each year. If you have succeeded in doing something that no one has done before, we want to hear about it!
The nomination process is now closed. The 2015 winners will be announced at the 2015 NASFAA National Conference in New Orleans, LA.
2013-14 Gold Star Award
 Winners
In 2014, there were two Gold Star Award winners, and one honorable mention:
FAChat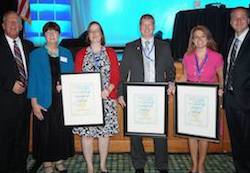 The first award winner was FAChat, put together by three individuals from three institutions; Justin Chase Brown, formerly of University of Wisconsin-Oshkosh and currently Associate Director at the University of Missouri, Melissa Haberman, Compliance and Training Coordinator at the University of Wisconsin Colleges, and Jayme Jarrett, Financial Aid Counselor at Ohio Northern University.  It is a moderated Twitter chat for Financial Aid Professionals generally held on the second Tuesday of each month from noon to 1:00 pm central time, that allows consumption, conversation and creation of ideas, discussion, and professional connections.
Financial Aid 101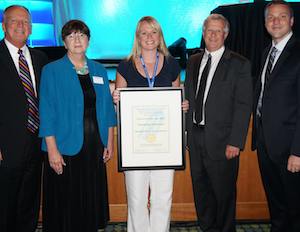 The second award winner was Financial Aid 101, an email series created by the University of Denver.  After realizing that most families were overwhelmed with the financial aid process, Lisa Westendorf, Assistant Director of Communication in Financial Aid, conceptualized and implemented a customized email series for the school's incoming students in fall of 2013.  This series was so successful it was carried over to incoming students for fall 2014. 
Financial Aid Video Library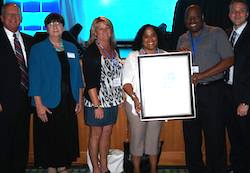 An honorable mention was awarded to Michigan State University for creating a video library as a self-help tool for students and parents that can be accessed 24 hours a day, 7 days a week.  The topics of the videos range from loan acceptance processes to explaining the effects of dropping courses in regards to modular withdrawals.  The videos are embedded within several of the schools webpages and can be shared easily via social media outlets.
See past Gold Star Award winners.