NASFAA's newest award, the Gold Star Award, recognizes innovative ideas in the financial aid arena at any level, targeted toward any constituency. This award is open to individuals working at NASFAA member institutions; member institutions; regional associations; and state associations. The Gold Star Award honors up to three ideas each year.
The 2016 award winners will be announced at the 2016 NASFAA National Conference in Washington, DC.
2014-15 Gold Star Award
Winners

In 2015, there was one Gold Star Award winner, and two honorable mentions:

Winner: The Nine Things Every College Student Should Know About Money

The winner of this year's Gold Star Award was the University of Oklahoma for "The Nine Things Every College Student Should Know About Money," a course created to provide students with an understanding of personal finance and how financial decisions will impact their lives going forward.
Honorable Mention: nextPAGE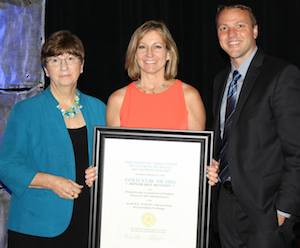 The first Gold Star Honorable Mention was presented to PASFAA – the Pennsylvania Association – for nextPAGE, PASFAA's Advancement of Generations Exchange. Created to empower the next generation of financial aid administrators, nextPage is targeted to FAAs with less than ten years' experience. The four integral components – training, mentoring, networking, and job shadowing – give participants the tools they need to grow and succeed in financial aid and build a strong network.
Honorable Mention: California Financial Aid Leadership Institute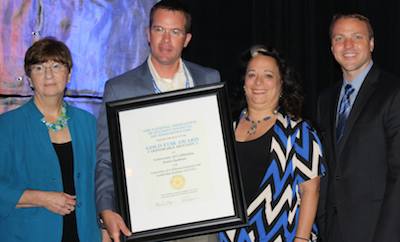 The second Gold Star Honorable Mention went to the University of California, Santa Barbara for the University of California Financial Aid Leadership Institute, which was created to prepare the University of California system for a large predicted loss of experience and Institutional knowledge in the financial aid office and elsewhere on campus. The Financial Aid Leadership Institute created in Santa Barbara is a three-year cohort program that identifies up and coming financial aid professionals and prepares them to become the next high level financial aid administrators at UC.
See past Gold Star Award winners.