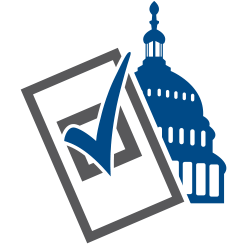 On this page, you'll find proposals to streamline or modify the federal financial aid application process.
For FAFSA simplification proposals from the previous sessions of Congress, visit the Legislative Tracker Archive: FAFSA Simplification.
S.416 - FAFSA Fairness Act of 2019
Sponsor: Sen. Cardin (D-MD)
Co-Sponsors: 1 (0 R; 1 D)
Introduced: 02/07/2019
H.R. 1075
Sponsor: Rep. Cummings (D-MD)
Co-Sponsors: 2 (0 R; 2 D)
Introduced: 02/07/2019
NASFAA Analysis & Coverage: The bill would allow students who are unable to provide parent information because of situations such as parental abandonment, abuse, or neglect, and would be likely to meet the criteria for a dependency override, to submit their FAFSA after answering a single screening question, as a "provisionally independent" student. The student would receive an Estimated Family Contribution (EFC) and estimated Pell Grant award amount based on the provisional independent status. The student's Institutional Student Information Record (ISIR) would indicate the provisional status, and schools would be required to reach out to admitted students to discuss the next steps for applying for a dependency override.