Visiting Obama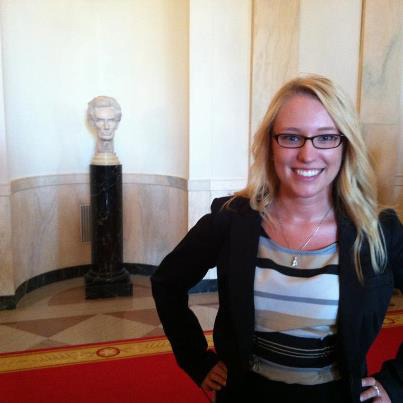 June 21, 2012 -- Wow, what a busy 24 hours! Today, I attended an event at the White House with NASFAA President Justin Draeger. President Obama gave a statement on the Subsidized Stafford Loan interest rate issue.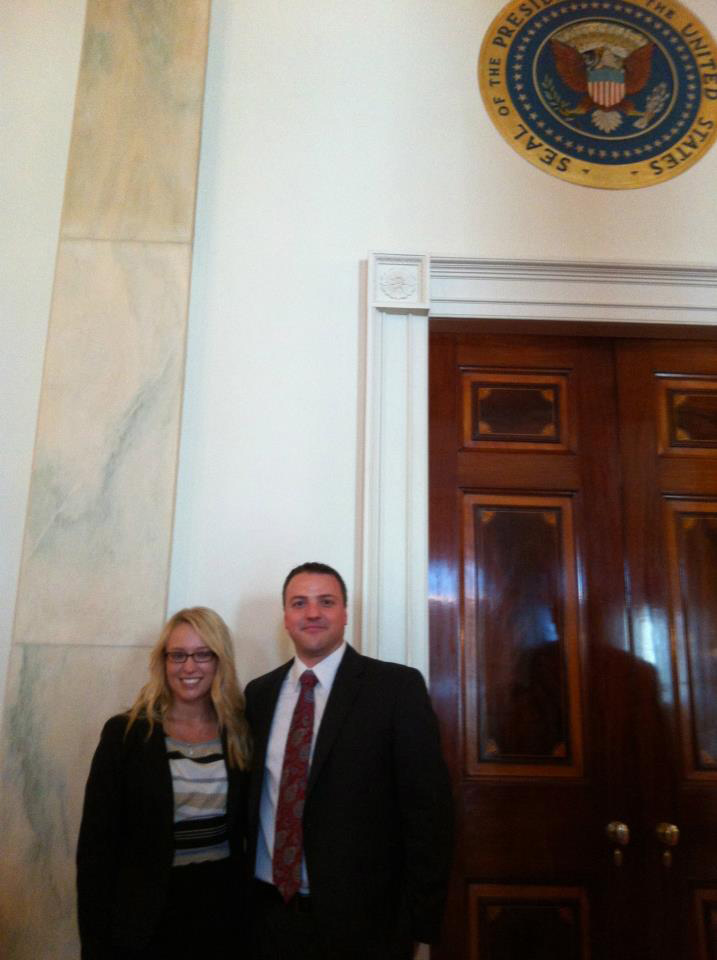 The day consisted of many first time experiences for me! To start, I took my very first taxi ride with Justin to the White House. I then had to go through White House security, which is not a simple process. Other attendees included several other students interning in D.C. for the summer who have been actively participating in the interest rate issue. I had the opportunity to meet a few staff members from the U.S. Department of Education and other organizations that focus on education issues.
After a brief reception, we were allowed to take our seats in the East Room where Obama would give his remarks. Due to our close proximity to the entry door, Justin and I were able to sit in the third row from the front, with a great view of the podium.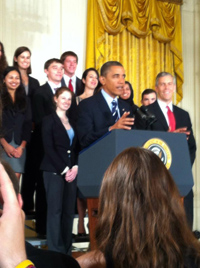 There was much anticipation in the room as we waited for President Obama to arrive! President Obama made us all wait anxiously, but arrived remarkably close to his scheduled time. Obama was joined on stage by roughly 20 students who have been advocating for the extension of the 3.4% interest rate. I was probably within 15 feet of the President of the United States and made eye contact with him, as I was sitting directly in front of his teleprompter. That was definitely a first for me! His speech urged congress to reach an agreement on a plan to pay for the interest rate extension, and also encouraged students to increase the pressure on their representatives as there are only ten days left to find a solution. It appears as though congress is on the verge of finalizing a proposal, so we should be expecting official language soon!
After my visit to the White House, I went to American University in the afternoon to assist NASFAA's Director of Policy and Federal Relations Megan McClean with a presentation for admission staff from graduate schools focusing on public administration master degrees. The presentation gave an overview of the recent political climate, and how federal aid programs for graduate schools have changed over the past year. The audience seemed to be engaged in the presentation and asked great questions about the changes in the programs.
Publication Date: 6/22/2012
---