If your goal is to become a financial aid director, we invite you to participate in a professional development opportunity designed especially for you, Aspiring Director Group Coaching!*
Dive into five essential topics, described below.
Build your financial aid leadership skills.
Receive practical advice from experienced financial aid leaders.
Meet your peers and form a professional network.
Engage in a cost- and time-effective professional development opportunity with active weekly discussions .
A six-week virtual experience. No travel required.
*If you are a current director, please see New Director Group Coaching and Executive Coaching. Or, email Blue Icon to explore other professional coaching opportunities.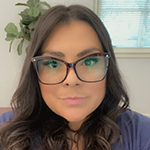 "I gained a wealth of knowledge during the 6-week session and really enjoyed hearing from the experts about compliance, how to write policies and procedures and also understanding what a Director does, and how I can leverage the knowledge I currently have to move on to the next step in my career as a Director of Financial Aid."
- Jessica Lopez, Associate Director, Pomona College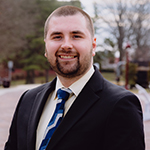 "Through Aspiring Director Group Coaching with Blue Icon Advisors, I learned more about implementing effective policies and procedures and communicating effectively among campus leaders. Within two years of completing the group coaching, I was promoted twice, ultimately to my current position as director. In my role, I serve on the College's budget committee, incorporating financial aid analysis into enrollment management decisions."
-Eric Johnson, Director of Financial Aid, Goldey-Beacom College
Read this article for more information about how group coaching can benefit you and your career goals.
Upcoming Session
No upcoming sessions at this time. Explore our other Group Coaching options.
Schedule
Weekly online meetings take place each Friday, 1:00 p.m. - 3:00 p.m. ET for six weeks.
Weekly meetings are recorded for those who develop unexpected conflicts during the 6-week period. However, live virtual attendance is needed each week for dialog and conversation as we discuss the application of ideas and concepts.
Topics
Your group will focus on five topics during the 6-week experience.
Personal Brand
Explore why developing and maintaining a personal brand is crucial to being an effective leader, as well as formulate ideas to establish your personal brand.
Financial Aid Director 101
Gain an understanding of the skills and competencies required to be a successful financial aid director, including relationship building and managing up, down, and across the institution.
Compliance as the Director

Learn about available compliance resources, the purposes of each, and practical applications that help guide decision-making to support enrollment goals while maintaining compliance.

Enrollment Management 101
Explore the enrollment management life cycle and the role of the financial aid office in recruiting and retaining students, data stewardship, leveraged aid models, and the student service experience.
Policies and Procedures
Moving past theoretical concepts, learn about policies and procedures and present a capstone project that demonstrates your newly acquired knowledge, highlighting all the elements of the course.
Group Size
Groups are small to allow for active participation. Please note: If the minimum number of individuals for a group is not met, the group may be canceled and a refund provided. Registrants for a canceled group will be given preference for the next scheduled group.
Price
The price includes all six weeks!
NASFAA Members: $1,195
Non-members: $1,395
Required Equipment
To participate, you must have a working webcam on your computer, the ability to participate actively in group meetings via speakers and a microphone (either computer or phone), as well as access to Zoom video conferencing software (accounts are free at zoom.us) and Google classroom. To ensure the best possible experience, participants are strongly discouraged from participating by phone only.
Time Commitment
For each week, your time commitment will include two hours for the group meeting, plus 1-4 hours to complete the homework assignments. Assignments are required prior to each Friday group meeting.
CFAA Recertification Points and/or Letter of Completion
Available for those who participate in all six sessions and complete the six homework assignments.