FAFSA's Unaccompanied Homeless Youth Questions - Opening Doors or Creating Confusion?

In March 2013, NASFAA's 17-member Reauthorization Task Force (RTF) included in its reauthorization recommendations moving homelessness from the definition of independent student status to an example of override authority under professional judgment (PJ).
The current 2013-14 FAFSA on the Web, Unaccompanied Homeless Youth (UHY) dependency questions read as follows:
On or after July 1, 2012, were you homeless or were you at risk of being homeless? (yes/no)
If the answer is yes, the following questions appear:
At any time on or after July 1, 2012, did your high school or school district homeless liaison determine that you were an unaccompanied youth who was homeless? (yes/no)
At any time on or after July 1, 2012, did the director of an emergency shelter or transitional housing program funded by the U.S. Department of Housing and Urban Development determine that you were an unaccompanied youth who was homeless? (yes/no)
At any time on or after July 1, 2012, did the director of a runaway or homeless youth basic center or transitional living program determine that you were an unaccompanied youth who was homeless or were self-supporting and at risk of being homeless? (yes/no)
If the applicant responds "yes" to any of these three questions, he or she will be directed to complete the remainder of the FAFSA as an independent student.
The RTF's recommendation responds to financial aid administrators' concerns that the complexity of establishing homelessness under the CCRAA and the McKinney Vento Act has resulted in misunderstanding and inaccuracies in how students respond to the FAFSA dependency question. The RTF feels that the plight of homeless students needs to be addressed by cooperative efforts and cross-training between student aid administrators and professionals who work with homeless individuals and families.
NASFAA invited Patricia Hurley and Mark Delorey to submit brief statements on their opposing views on this controversial issue. We hope that their views will stimulate dialogue on this topic. Please be sure to comment at the end to add your thoughts to this important discussion or send your comments to policy@nasfaa.org.
* * * * *
Homelessness and Dependency Status – "It Depends"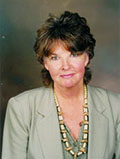 By Patricia Hurley
The Unaccompanied Homeless Youth questions on the FAFSA may be creating more confusion than they resolve for student applicants. Dependency overrides used in the past were more effective at targeting the right students with the help they need.
Prior to 2009-10, financial aid administrators could exercise their professional judgment authority to consider homeless students independent. Generally, financial aid administrators based this decision on students' written explanations of their circumstances and supporting documentation. However, after the College Cost Reduction and Access Act (CCRAA) established that unaccompanied homeless youth automatically qualify as independent for federal financial aid without requiring that financial aid administrators exercise PJ, the Department of Education (ED) amended the FAFSA, starting in 2009-10, to ask students whether they are homeless. ED designed these questions to simplify the process by which homeless students could be determined independent and therefore not required to provide their parents' information on the FAFSA.
Unfortunately, the UHY items used to define dependency status, as stipulated in statute, may be causing confusion for students. For example, I recently saw the following question posted online:
"i'm filling out my fafsa now and it asks: "On or after July 1, 2009, were you homeless or were you at risk of being homeless?". well, my parents don't allow me to live with them during breaks and they don't support my financially...i was homeless during the winter break period (a friend allowed me to crash with them) and i'm not sure where i'm going to be during the summer months at all...should i check this box? what are the consequences and will it affect my aid? thanks "
A quick Google search reveals similar questions on various sites from students wondering how to respond to the FAFSA's UHY items. The stories ranged from abuse and abandonment to students who had arguments with their parents and moved in with a friend or relative. The answers, which came from financial aid offices and a number of other sources, usually offered a standard response: "It depends…contact the financial aid office." Although ED designed the questions to simplify the process, applicants still seem perplexed.
The FAFSA questions addressing homelessness require that a high school, emergency shelter, transitional housing program, youth center, or transitional living program has made the homeless determination. This documentation of such a determination would have been part of the professional judgment process anyway, so it is unclear if this actually streamlined the process. Instead, a statement advising students with special circumstances to consult with the financial aid office could be added to the dependency section.
But what about students who don't have that requisite documentation of their homeless status? Many homeless students may never have contacted a homeless shelter, so they do not fit the current definition. For such students, the questions may actually create a deterrent to applying for financial aid if they assume they don't meet the criteria and don't read the instructions telling them to contact their financial aid office.
It has been my experience that many students incorrectly check "yes" to one of the homeless questions. At my institution last year, where we choose to follow-up with these students to request documentation, only one of the 26 students who answered "yes" to one of the UHY questions provided the correct documentation. One-third of those students were able to provide their parents' information. Another issue is the timeframe of the questions. Should we consider as "independent" a student who went to a homeless shelter for one night after a fight with his/her parents but has been back home with them for the past year?
Returning homelessness issues to the realm of professional judgment would eliminate a lot of the current confusion students have when filling out these questions on the FAFSA, and will ensure that more students are given the proper dependency status.
By Patricia Hurley, associate dean of financial aid for Glendale Community College in CA.
Unaccompanied Homeless Youth Status: Improve It, Don't Remove It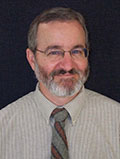 By Mark Delorey
The Unaccompanied Homeless Youth (UHY) questions on the FAFSA have generated a considerable debate, but any discussion must start with one clear fact: UHY status is not a dependency override; it is a defined independent student status. Schools are required to determine whether the student meets the legal definitions. We do not have the authority to decide or judge whether the student should be independent.
Chapters 2 and 5 of the Department of Education's Application and Verification Guide provide clear guidance for schools to handle the UHY status. If the student has a determination from their school district's homeless liaison, or the director of a homeless or runaway shelter, that student is independent—period. No decision is necessary. If the student claims the status but does not have a determination, financial aid administrators are required to make the determination.
Students who meet the UHY definition are likely to be very vulnerable and justifiably wary of adult authority. The National Coalition for the Homeless reports that homeless youth often left home to escape physical, verbal, and/or sexual abuse. They may be UHY because our nation's child protective services failed to protect them. At minimum, they were not placed in foster care—a status that would have made them independent. We are not to ask why these students are homeless. The current definition of UHY and FAFSA questions allow these students to be independent without unnecessary disclosure of their personal, often deeply painful circumstances.
The argument against the UHY questions often surrounds false positives—that is, students who answer "yes" incorrectly. However, false positives are part of most independent status questions. Each year, our office has several ineligible members of the Reserves and National Guard claim veteran status. Many of our students incorrectly claim to provide more than 50 percent of the support for a child. I doubt that false positives are more common with UHY.
A small percentage of students who meet the UHY definition may be individuals who some financial aid administrators otherwise would not have considered "independent." However, one might say the same for a student who quits a service academy after the first week and is classified as a veteran, or a 25-year-old with wealthy parents.
By formally recognizing UHY as an independent status, lawmakers intended to support a group of students who may have the ability to achieve academically, but have a low probability of successfully navigating the dependency override process. Before the UHY questions appeared on the FAFSA, homeless students under 23 were left without a viable status. They could only complete the FAFSA by contacting the financial aid office and going through the dependency override process. The current approach is not ideal, but it would be far better to improve the wording of the questions than to completely discard them.
By Mark Delorey, director of financial aid for Western Michigan University.
What do you think about Unaccompanied Homeless Youth (UHY) dependency questions? Please lend your voice to the discussion below.
The opinions offered and statements made in Student Aid Perspectives articles do not imply endorsement by NASFAA or guarantee the accuracy of information presented.
Publication Date: 10/29/2013
---