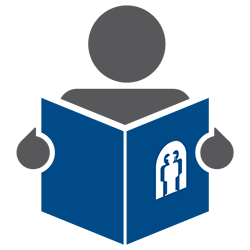 NASFAA Self-Study Guides are the answer to your training needs. Written for the independent learner, each Self-Study Guide includes multiple lessons with a variety of exercises to reinforce each lesson. You'll study independently and take quizzes in a traditional paper format (not online). Then you can qualify to take the related credential test and potentially earn a NASFAA Professional Credential. NASFAA Self-Study Guides are available for purchase in our online store as downloadable PDF documents.
Self-Study Guides include:
Learning objectives
Key concepts
Quick quizzes
Reflection questions
Learning activities
Interested in additional training opportunities for your entire institution? All Self-Study Guides are included in Value Plus memberships, and Value memberships include six specific Self-Study Guide topics, noted on the purchase page for each. Get more information on NASFAA membership packages, and consider upgrading when renewing your NASFAA membership. Not a member? Join today.
For individuals new to the financial aid profession, NASFAA suggests moving through the credentials in the order shown.
| | |
| --- | --- |
| Topics Available | |
| Overview of Financial Aid Programs | |
| Part 1 | |
| Application Process | |
| Student Eligibility | |
| Cost of Attendance | |
| Need Analysis | |
| Verification | |
| Part 2 | |
| Federal Pell Grants and Iraq and Afghanistan Service Grants | |
| Campus-Based Programs | |
| TEACH Grant Program | |
| Direct Loan Program | |
| Packaging and Notification of Awards | |
| Part 3 | |
| Return of Title IV Funds | |
| Satisfactory Academic Progress | |
| Consumer Information | |
| Cash Management | |
| Administrative Capability | |
| Professional Judgment | |