Please review the technical information shared below to optimize your webinar experience.
Technical Requirements
Before accessing your webinar, ensure you meet the technical requirements by clicking on the link and testing your system.
Audio
The audio portion of NASFAA web events will be delivered directly through your computer's speakers or attached headphones. To fully participate in this session, test your system and review the requirements (or ask your IT department) before the program begins.
Closed Captions
Closed captions will display in the "Media Player" widget (where the video of the presenter's webcam streams). Select the "CC" button to turn the captions on.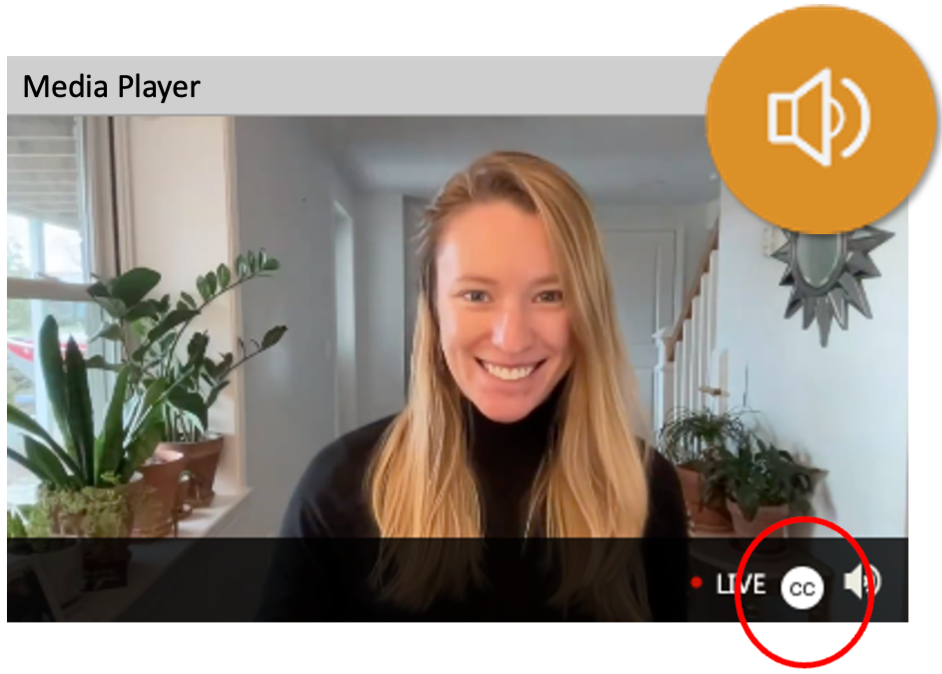 Accommodations
If you require any special accommodations for this webinar, please contact us at [email protected]. Accommodations must be requested at least two weeks prior to the live presentation date of the webinar.
Browser and Operating System
You must have a high-speed internet connection and a web browser. Most operating systems including the latest versions of Windows 7+, Apple IOS, Mac OS, Android and Ubuntu Linux. We strongly encourage you to use Google Chrome as your browser, for best results. Do not use Internet Explorer, as it is not compatible with our webinar platform. Test your computer to ensure your computer and network connections are properly configured to provide you with the best possible experience.
Connection
Use a wired internet connection for best results.
Pop-up Blockers
All pop-up blockers must be disabled. To disable your pop-up blocker, look under the options or settings on your browser.
Live Event Tips
Please allow 15 minutes prior to joining a session to conduct your set-up and testing.
Please clear your browser cache, this will ensure you can see the slides advancing.
If your slides still are not advancing, refresh the page by hitting F5 on your keyboard. You can also try switching browsers, making sure Flash is enabled, and logging out and back in to the web event.
If you are having technical problems, please try closing your pop-up blocker, browser tabs, and any other applications that might be open during this program.
If you hear an echo, check to see if you have duplicate copies of this program open. Also try refreshing.
All widgets can be moved, resized, or minimized whenever you like.
Support