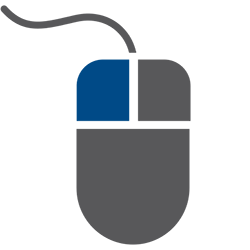 NASFAA is pleased to offer the following NASFAA U online facilitated courses. These collaborative learning sessions bring minds and ideas together despite distances. Online courses help you become more proficient, more knowledgeable, and more valuable to your organization. They give you the ability to interact with your colleagues through discussions and offer you the option to work towards earning a NASFAA Professional Credential or NASFAA U Certificate.
Learn more about the upcoming class schedules, topics covered, and instructors for each of our online courses and register using the links below. For additional questions, please review the helpful guide of Online Course Frequently Asked Questions.
Upcoming Online Courses
Application Processing
(Sold Out)
Starts: May 10, 2022
This four-week interactive online course provides an overview of the Free Application for Federal Student Aid (FAFSA) and the entire application process which includes correctly answering dependency questions, supplying tax and income information, parental information, and how an applicant correctly completes and submits a FAFSA. Course participants will also learn the process the Central Processing System (CPS) performs when it receives a FAFSA and understand the difference between corrections, updates, and adjustments to applicant data.
Return of Title IV Funds - May 2022
(Sold Out)
Starts: May 16, 2022
This four-week interactive online course provides an overview of the return of Title IV funds (R2T4) regulations including the new regulations that went into effect on July 1, 2021. Course participants will learn what happens to Title IV funds when a student withdraws before completing the period of enrollment, withdrawal from programs offered in modules, and how to apply the R2T4 formula in order to calculate the amount the school must return to the Title IV programs, or the amounts the student could receive as post-withdrawal disbursement.
Fundamentals of Student Financial Aid - July 2022
Starts: July 5, 2022
This four-week interactive online course will focus on the fundamentals of financial aid including applying, financial aid concepts, categories and types of financial aid, the Title IV aid programs, other federal sources of student assistance, and comparing financial aid offers.