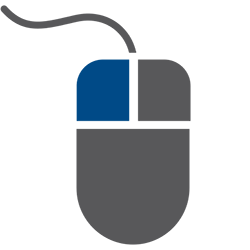 NASFAA is pleased to introduce the following NASFAA U online facilitated courses for the 2020-21 year. These collaborative learning sessions bring minds and ideas together despite distances. Online courses help you become more proficient, more knowledgeable, and more valuable to your organization. They give you the ability to interact with your colleagues through discussions and offer you the option to work towards earning a NASFAA Professional Credential or NASFAA U Certificate.
Learn more about the upcoming class schedules, topics covered, and instructors for each of our online courses and register using the links below. For additional questions, please review the helpful guide of Online Course Frequently Asked Questions.
Upcoming Online Courses
Verification: 2021-2022
(Sold Out)
Starts: January 11, 2021
This four-week interactive online course will focus on the 2021-2022 processing year, and concentrates on the principles of verification, information subject to verification, acceptable documentation, processing data corrections, how to verify applicant files in accordance with Title IV verification requirements, and options for institutional verification.
Federal Pell Grant & IASG
Starts: February 9, 2021
This four-week interactive online course will focus on an overview of the Federal Pell Grant and Iraq and Afghanistan Service Grant (IASG) programs. Instruction provided will cover selecting the appropriate formula for term-based and non-term based programs, as well as additional considerations when calculating and processing for these programs.
Professional Judgment
Starts: March 8, 2021
This four-week interactive online course will focus on a comprehensive review of the concept of professional judgment. Instruction provided will examine the guiding principles for the use of professional judgment and explore its impact on student eligibility and financial assistance. This course is the perfect learning tool for all levels of financial aid professionals designed to provide the necessary tools and subject matter expertise to understand when professional judgment can and cannot be applied.
Consumer Information
Starts: April 6, 2021
This four-week interactive online course will focus on the consumer information that postsecondary educational institutions are required to report to prospective students and employees, currently enrolled students, students' parents, and current employees. Instruction provided will examine the notification and disclosure requirements covering a wide range of issues including those requirements that are not directly applicable to a student's receipt of Title IV aid.
Fundamentals of Enrollment Management - May 2021
Starts: May 3, 2021
This course is designed for the financial aid professional who seeks to better understand the fundamental concepts pertaining to strategic enrollment management. Live instruction, discussion topics, and assessments throughout the course will reinforce key concepts. Upon passing the course, you will receive a certificate of completion.
Fundamentals of Student Financial Aid - July 2021
Starts: July 6, 2021
This four-week interactive online course will focus on the fundamentals of financial aid including applying, financial aid concepts, categories and types of financial aid, the Title IV aid programs, other federal sources of student assistance, and comparing financial aid offers.
Institutional/Organizational Registration Option
Interested in registering multiple staff members from your institution/organization? Check out our brand-new Online Course Institutional Registration option to extend online learning to more staff at a huge cost savings.