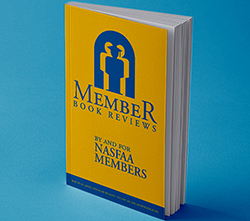 Written by and for NASFAA members, NASFAA Book Reviews deliver a critical analysis of books on trending issues in financial aid, enrollment management, and higher education. These reviews evaluate works published within the past five years from the unique vantage point of financial aid professionals.
Although reviewed by NASFAA's Publications Editorial Board and/or communications staff, all book reviews represent the opinions of the authors and do not imply endorsement by NASFAA or guarantee the accuracy of the information presented.
Watch Today's News for the latest reviews throughout the year and be sure to share your thoughts in the comments area following each review. To suggest a book for a future review, email us at [email protected] with the title, author, and a few words about why you feel we should review it. If you're interested in writing a review, keep an eye on Today's News for our next call for authors.
Recent Book Reviews