Does the President's FY 2015 Budget Request Leave Graduate and Professional Students with the Short End of the Stick?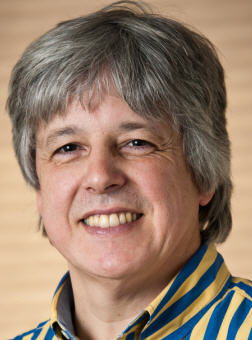 By José Espada
Graduate and professional students have long experienced ups and downs regarding financing their educational endeavors. Over the past several decades, changing priorities in Washington, implemented by the U.S. Department of Education and the Department of Health and Human Services have resulted in triumphs as well as the now all-too-familiar reality check.
Causes for celebration have included the $20,000 annual increase in the Federal Unsubsidized Stafford Loan Program to replace discontinued Health Education Assistance Loan (HEAL) funds for health professions students. Later, the creation of the Grad PLUS Loan in 2006 lured students away from the more unstable private loan markets. The Public Service Loan Forgiveness (PSLF) Program, begun in 2007, allowed borrowers serving as government workers, employed by a 501(c)(3) nonprofit, or working as teachers, to repay via an income-based repayment approach for ten years and then receive forgiveness after 120 monthly repayments. On the other hand, a significant reality check occurred in 2011 with the elimination of graduate and professional students from Federal Direct Subsidized Loan Program, increasing the cost of borrowing across the graduate and professional student programs.
President Obama's FY 2015 Budget Request offers the most recent example of a reality check for graduate and professional borrowers. The proposed budget would eliminate the standard payment cap under the Pay As You Earn (PAYE) program and significantly decrease loan forgiveness opportunities under the PSLF.
Currently, a borrower's monthly payments are limited to the amount the payment would be under the 10-year standard repayment, based on the original loan balance. The Obama Administration's Budget Request would change this amount to 10 percent of the borrower's annual income (and the income of the borrower's spouse, if married, unless the spouse is also in repayment under PAYE). The Budget Request would also cap PSLF loan forgiveness at $57,500—the amount of the maximum undergraduate loan limit—and extend repayment under PAYE from 20 to 25 years for borrowers with debt balances exceeding $57,500.
The proposed changes to the income-driven repayment would drastically affect graduate students in professions like medicine, where students go from making $50,000 as residents for three to seven years (and potentially two to three additional years of fellowship if they choose to sub-specialize) to making $160,000 or more depending on their specialty area. The large incomes will produce larger monthly payment amounts that will eventually reduce the amount of potential forgiveness.
Modifications to graduate and professional repayment options must be scrutinized carefully. For example, capping the PSLF to $57,500 will limit loan forgiveness, but was that the intent? Or could it result from a belief on Capitol Hill that graduate and professional students will all earn enough to repay student loans, and doctors and lawyers will have high incomes and therefore do not need any repayment assistance? Such beliefs are sadly outdated. What was once a virtually guaranteed outcome for medical students—employment upon graduation—is no longer certain. The growing number of medical school graduates applying for a static number of residency opportunities leaves some graduates without a residency program. This places these medical school graduates in the awkward position of graduating with large debts and struggling to repay educational loan obligations. Other PSLF-eligible graduate and professional students face similar struggles, particularly when they enter the public service areas that the PSLF is designed to strengthen.
The proposed changes to PSLF will be detrimental to the many graduate and professional students who looked to the program as a way to manage debt for the expected forgiveness payoff after 10 years. Since 80 percent of hospitals are not-for-profits, the $57,500 cap would affect a large number of medical student borrowers. Further, it remains unclear whether this change would apply only to new borrowers or would include borrowers who have already set out on their education and career paths based on the original forgiveness structure. The cap on monthly payments set at the beginning of the income-driven repayment has also played a huge role in this forgiveness process, and will have significant consequences for some borrowers. With these types of changes, it is easy to understand why graduate and professional students might think that the federal student aid system does not treat them fairly.
José Espada is director of medical student financial aid for the Indiana University School of Medicine.
Do you agree with José's perspective? We want to hear your thoughts on the Obama Administration's proposed changes to the Public Service Loan Forgiveness and Pay As You Earn programs. Join the discussion below in the comments section.
Publication Date: 4/1/2014
---