NASFAA's Gold Star Award recognizes innovative ideas in the financial aid arena at any level, targeted toward any constituency. This award is open to individuals working at NASFAA member institutions; member institutions; regional associations; and state associations. The Gold Star Award honors up to three ideas each year.
2019 Gold Star Award Winner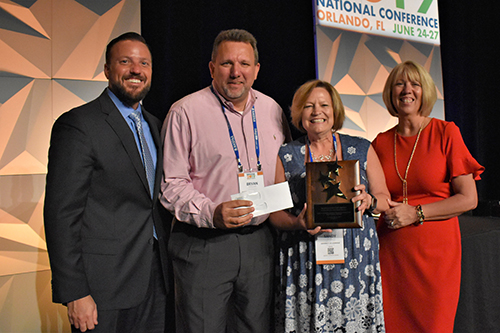 The Southern Association of Student Financial Aid Administrators (SASFAA) for its State President's Guidebook. This project was developed to provide state presidents with the useful and consistent information needed to be successful as they move toward their role as the president of their state associations while serving as a voting member of the executive board at the regional level.