Each year, the financial aid community goes above and beyond to help and support students and their families in this time of need, despite the challenges that come your way. No matter how many hats you wear, you always make sure your students come first. Thank you!
NASFAA's volunteers form the foundation on which our association builds all of its efforts and achievements. We are thankful for the hard work and accomplishments of the members of our task forces, working groups, committees, councils, and commissions who volunteer their time and talent to advancing NASFAA's mission. Take a peek at our 2021-22 Annual Impact Report for a look at all we've accomplished in the last year with the help of dedicated members like you. We hope you have a wonderful holiday!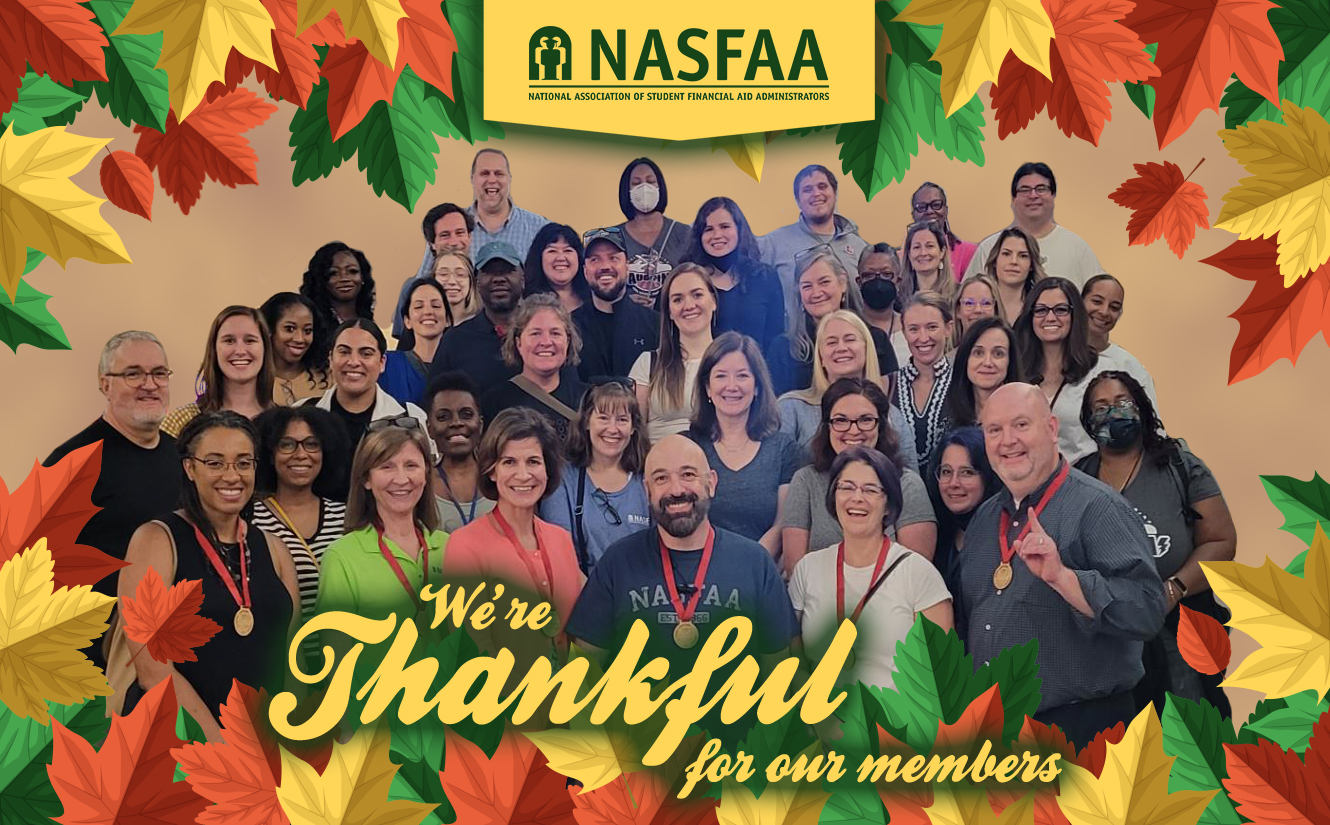 The NASFAA office will be closed on Thursday, November 24 and Friday, November 25 for the Thanksgiving holiday. NASFAA's Today's News newsletter will not be published and AskRegs and membership support will not be available until the office reopens on Monday, November 28.