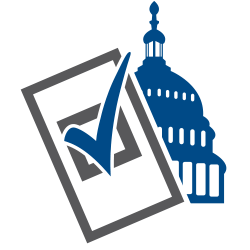 On this page, you'll find proposals to streamline or modify the federal financial aid application process.
For FAFSA simplification proposals from the previous sessions of Congress, visit the Legislative Tracker Archive: FAFSA Simplification.
*NEW*

S.2557 - Student Aid Improvement Act of 2019

Sponsor: Sen. Alexander [R-TN]
Cosponsors: 0
Introduced: 09/26/2019
NASFAA Summary & Analysis: The Student Aid Improvement Act includes auto-qualifying applicants up-front for maximum Pell Grants if they meet specific criteria like qualifying for certain means-tested benefits or make too little money to need to file tax returns. It also would not require applicants to list assets on the FAFSA if their tax returns did not indicate any significant assets as reported on tax schedules. The bill would also pave the way for more cooperation between federal agencies to auto-qualify applicants. The Student Aid Improvement Act also incorporates language that would require significant standardization of financial aid offers, by mandating the use of standard language and a standard format, as well as multiple other items. The bill would require certain standardized items to be included on the first page of the financial aid offer and in the same order, and sets strict standards for the way financial aid and enrollment information must be displayed on the first page of the aid offer.
*NEW*

H.R.4478 - Simple FAFSA Act of 2019

Sponsor: Rep. Sablan [D-MP]
Cosponsors: 2 (2D; 0R)
Introduced: 09/24/2019
NASFAA Summary & Analysis: This comprehensive FAFSA simplification bill would codify the use of prior-prior year (PPY) income data on the FAFSA and create a three-pathway model for the FAFSA. The EFC formula would be changed to result in a more generous treatment of students and, in some cases, parent income. The income threshold for automatic zero EFC would increase to $34,000 and would increase with inflation. The definition of untaxed income is narrowed significantly under the bill. The bill repeals the 1998 prohibition on students with certain drug offense convictions, as well as those who fail to register with the Selective Service System, from receiving federal student assistance, a change NASFAA has supported for some time. It also grants Title IV eligibility to undocumented "Dreamer" students, defined for these purposes as those who entered the U.S. prior to reaching age 16 and have either earned or are in the process of earning a high school diploma or associate's degree, have been eligible for a grant of deferred action, or have served in the uniformed services.
*NEW*

H.R.4245 - HOPE (Heightening Opportunities for Pathways to Education) for FAFSA Act

Sponsor: Rep. McBath [D-GA]
Cosponsors: 1 (1D; 0R)
Introduced: 09/09/2019
NASFAA Summary & Analysis: The HOPE for FAFSA Act would streamline the FAFSA process for applicants, putting them into 1 of 3 pathways depending on the complexity of their finances. Pathway One applicants would be those who have received a federal means-tested benefit at some time during the previous 24-month period before filing their FAFSA, Pathway Two applicants would be those who are not required to file a tax return, or did not need to file any additional Schedules with their 1040 form and who's adjusted gross income is less than or equal to $60,000. All other applicants would fall under Pathway Three.
*NEW*

H.R.4240 - File Once FAFSA Act

Sponsor: Rep. Underwood [D-IL]
Cosponsors: 2 (2D; 0R)
Introduced: 09/06/2019
NASFAA Summary & Analysis: The File Once FAFSA Act would allow applicants who submit a FAFSA for an undergraduate course of study and who are eligible to receive a Federal Pell Grant for their first year, to not have to resubmit a FAFSA application for the rest of their undergraduate study, and instead, submit a certification form confirming there was no change to their dependency status.
S.416 - FAFSA Fairness Act of 2019
Sponsor: Sen. Cardin (D-MD)
Co-Sponsors: 1 (0 R; 1 D)
Introduced: 02/07/2019
H.R. 1075
Sponsor: Rep. Cummings (D-MD)
Co-Sponsors: 2 (0 R; 2 D)
Introduced: 02/07/2019
NASFAA Analysis & Coverage: The bill would allow students who are unable to provide parent information because of situations such as parental abandonment, abuse, or neglect, and would be likely to meet the criteria for a dependency override, to submit their FAFSA after answering a single screening question, as a "provisionally independent" student. The student would receive an Estimated Family Contribution (EFC) and estimated Pell Grant award amount based on the provisional independent status. The student's Institutional Student Information Record (ISIR) would indicate the provisional status, and schools would be required to reach out to admitted students to discuss the next steps for applying for a dependency override.