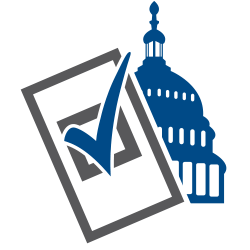 On this page, you will find proposals surrounding issues related to undocumented students and parents, refugees, and asylees at colleges and universities.
For immigration issues proposals from the previous session of Congress, visit the Legislative Tracker Archive: Immigration Issues.
*NEW*

American Dream and Promise Act of 2019
H.R. 6
Sponsor:
Rep. Roybal-Allard (D-CA)
Co-Sponsors:
227 (0 R; 227 D)
Introduced:
03/12/2019

NASFAA Analysis & Coverage: This comprehensive immigration bill would allow some undocumented young people, who have already invested in our country and in whom the country has already invested, to earn lawful permanent residence in the United States and a path to citizenship. The bill would also allow Dreamers to be eligible for Title IV federal student aid programs.

Higher Education Dream Act of 2019

H.R. 1298
Sponsor:
Rep. Lewis (D-GA)
Co-Sponsors:
44 (0 R; 44 D)
Introduced:
02/15/2019
NASFAA Analysis & Coverage: This bill would prohibit institutions of higher education that receive federal financial aid from discriminating against a Dreamer student because of their immigration status. This bill would protect these students from discrimination as it relates to admissions, financial aid, and tuition rate. The bill also prohibits any officer at an institution of higher education from using the information about a students immigration status to arrest or detain the student.

To prohibit an alien who is not in a lawful immigration status in the United States from being eligible for postsecondary education benefits that are not available to all citizens and nationals of the United States.

H.R. 1190
Sponsor:
Rep. Gosar (R-AZ)
Co-Sponsors:
9 (9 R; 0 D)
Introduced:
02/13/2019
NASFAA Analysis & Coverage: This bill would prohibit students without a lawful immigration status from receiving financial aid benefits that are not available to all United States citizens.

No Funding for Sanctuary Campuses Act

H.R. 768
Sponsor:
Rep. Hunter (R-CA)
Co-Sponsors:
17 (17 R; 0 D)
Introduced:
01/24/2019
NASFAA Analysis & Coverage: This bill prohibits federal financial aid for higher education institutions that have "sanctuary campus" policies in effect to shield or protect undocumented students from law enforcement. Institutions would be classified as a "sanctuary campus" by the Secretary of Homeland Security based on several criteria outlined in the bill.